Get a Great iPad for Less Than You'd Expect
Super High Def 9.7" Glory For A Fraction Of The Original Retail Price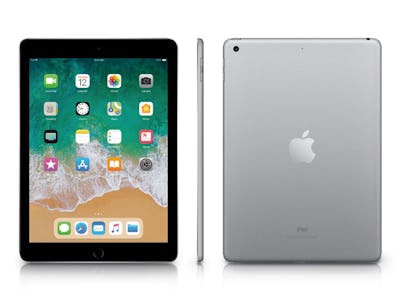 Stack Commerce
The Details:
Early 2017 model in excellent condition.
2048 x 1536 resolution pops with detail on the 9.7-inch display.
Third generation A9 processor keeps things sharp and snappy.
8 MP camera for high-quality shots.
32 GB storage capacity
Why You Want It: This iPad is perfect for mobile streaming in high definition, browsing recipes in the kitchen, or checking up on email at your favorite cafe. Rated "Excellent" refurbished, it provides all of the same amazing features you'd expect from an Apple product with significant savings compared to the MSRP.
The Deal: The $329 MSRP as already a steal compared to brand new models, but you also get 11% off right now at The Inverse Shop, bringing the total to just $290 for a fantastic piece of gear.