These Wireless Earbuds Crush the Apple AirPods for Half the Price
Apple has found itself suddenly behind the times when it comes to headphones. Here's a pair that's overtaken them.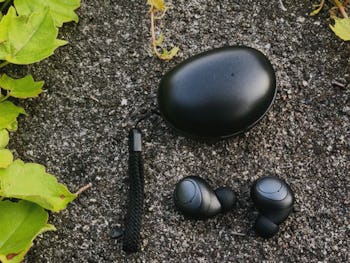 inverse shop
Apple has a problem with the AirPods, its true wireless headphones that haven't been updated in nearly two years.
What's the hold-up? Where are the water-resistant, wireless-charging Apple headphones of our dreams? We don't know, but what we do know is they're not coming any time soon, and that there's now a wealth of options for people who want the true wireless experience, and they can get it a lot cheaper and a lot better than the kind of thing the AirPods offer now. For the first time in a long time, Apple is falling behind, and it's falling behind hard on the Brio True Wireless Earbuds.
The Brio true wireless earbuds deliver an impressive list of key features in a sleek and stylish package. You deserve audio that is rich, powerful and balanced, and with Brio, you don't have to sacrifice an ounce of quality by going wireless. They utilize the latest Bluetooth 5.0 technology for perfect connectivity that never lags or drops — and connecting to your device is a breeze. Twist and lock to fit each earbud snuggly in your ear, and get 50 total hours of on-the-go listening thanks to their portable charging case. Whether you're running a marathon (don't worry, they're sweatproof, unlike the AirPods) or commuting to the office, you'll enjoy crisp highs and deep lows without wires getting in your way.
The Brio true wireless earbuds come in either gun metal grey or white, and they're 56 percent off over at the Inverse Online Store right now, for just $64.99.