Soothe What Ails Your Pup With Bacon CBD Oil
You gotta let them try this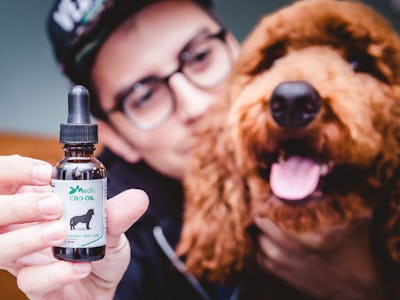 Stack Commerce
The Details:
Helps with anxiety, arthritis, and other medical conditions
Bacon-flavored oral treatment that dogs can't get enough of
Different sizes made for small, medium, or large dogs
Why You Want It: CBD has been heralded as a miracle treatment, providing the same anxiety-reducing effects that THC is famed for without the psychoactive high. If you've got a pup that tends to be anxious or has aches and pains from an illness or injury, Pet CBD Oil can help the pooch relax and lead a higher quality life.
The Deal: Usually $49.99, you can currently pick up a bottle made for large dogs at only $31.99 after 36 percent off on The Inverse Shop. Options for medium and small dogs are $24.99 and $22.99 after 37 percent and 23 percent off respectively.
Now watch this: So What Is CBD, Anyway?