iPhone 5G in 2020? Report Claims Apple Will Include It in Future Phone
The new technology could arrive in an iPhone soon.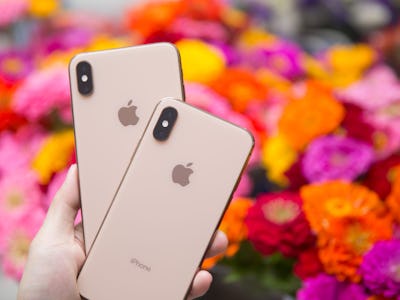 Amazon
Is Apple about to launch an iPhone with 5G connectivity? According to a report published last week, the company may choose to support the new cellular standard in its 2020 launch lineup. The move would enable even faster download speeds through the next-generation networks.
The Fast Company report claims Apple is expected to use the Intel 10-nanometer 8161 modem in the phones launching the year after next, using an 8060 predecessor to prototype the new connectivity. Apple is reportedly not completely happy with Intel, however, as the millimeter-wave spectrum used to connect initial 5G phones leads to high temperatures and lower battery life. While the company is expected to stick with Intel for all its phones that year, Apple has also held conversations with MediaTek as a backup. While handset makers are set to debut 5G devices at Mobile World Congress in three months' time, the iPhone is still expected to be along the first 5G devices on the market.
*See more:
Apple's decision not to launch a 5G phone next year is perhaps not surprising. The company skipped 3G for the original iPhone launch in 2007, despite the fact that there were nearly 300 million phones on the new network at that time encompassing nine percent of total global phone usage. It was only in 2008 that Apple added the service with the launch of the aptly-titled iPhone 3G. The company also skipped 4G in 2011 with the iPhone 4S, even though 29 percent wanted the feature, with Apple only offering the service in 2012 with the iPhone 5.
The 5G standard, finalized in June 2018, is expected to offer all manner of benefits to products like wearables, connected cars and Internet of Things-enabled devices. Simulated Qualcomm tests in February 2018 found that speeds jumped from around 56 Mbps to nearly 500 Mbps based on a basic-level 3.5 GHz spectrum. Some tests went even further with more ambitious spectrum usage, reaching a staggering 1.4 Gbps.
Before Apple's 5G debut, expect a new iPhone in the meantime. Rumors circulating around the 2019 iPhone suggest an improved Face ID for boosting the infrared light.