These 5 objects could be Webb's full-color first images
NASA recently dropped some hints, and here's what we know so far.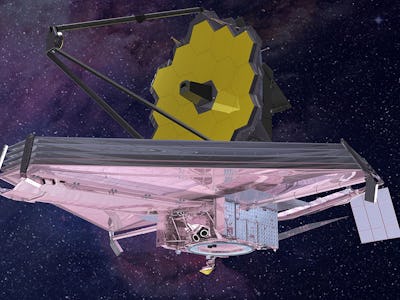 Key members of the James Webb Space Telescope team offered a preview of what to expect in the first images from Webb, which are scheduled to drop on July 12.
"We will have a package that will consist of a number of full-color images," Klaus Pontoppidan, project scientist with the Webb Mission Office at the Space Telescope Science Institute and technical principal investigator for Webb's Early Release Observations, said in a press conference on Wednesday. "Each of them will reveal a different aspect of the infrared universe in unprecedented detail and sensitivity."
Pontoppidan and his colleagues said that the first images, called the Early Release Observations, will showcase each of Webb's instruments and each of the observatory's four main science themes: the early universe, galactic evolution, stellar life cycles, and exoplanets. Until now, NASA and other agencies involved with the Early Release Observations have been unusually secretive about what the images will contain, but Wednesday's press conference offered some unexpected clues.
Here's what we can look forward to on July 12:
Some of the images and data for the Early Release Observations are already in the hands of Webb project scientists and engineers here on Earth. NASA has already deemed 13 of Webb's 17 observing modes fit for duty, and those 13 modes have been busily gathering data for the last couple of weeks. As the final stages of commissioning continue, Pontoppidan says Webb will probably finish the last of its first batch of images just days before they're scheduled to be released.
Meanwhile, the observatory also started doing its first round of actual science observations on June 21.