Build Your Own LEGO-Style Drone for Cheap
 A must-have for any collection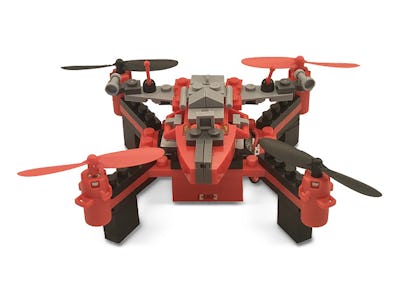 Force Flyers
The Details:
Fully customizable aircraft structure compatible with all common building blocks.
Navigate complex environments with the precise handling of 6-axis gyro control.
Make use of the drone's auto-stabilization feature to accomplish impressive tricks, including 360° stunt flips.
Why You Want It: The Building Block Drone combines two of the most awesome toys out there to create a truly unique gadget. It's a fully-flyable electric drone that you can customize with LEGO-style blocks to play around with weight distribution and aerodynamics. If you've been looking for a fun STEM teacher, this may be your ticket.
The Deal: Get this totally unique, building-block drone for significantly less than basic, non-customizable options. Right now it's also only $42.99 after 14% off MSRP. 
Force Flyers DIY Building Block Drone - $42.99See Deal