iPhone X 2018 Leak May Reveal a New Apple Release for the First Time
A leak from a trusted source shows there's one big problem.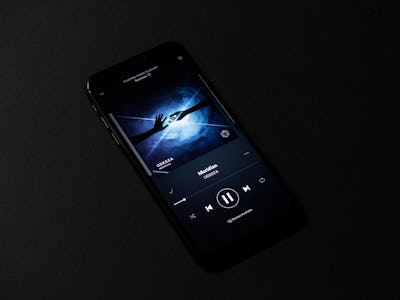 Unsplash / Tyler Lastovich
Months before Apple's annual iPhone keynote in September, the internet generally fills up with leaks, rumors, photos, specs, sizes, and all sorts of details about the new and upcoming devices. 2018 is no exception: A rumored 6.5-inch OLED iPhone X Plus, upgraded 5.8-inch OLED iPhone X, and a low-priced iPhone with a 6.1-inch LCD display are said to drop this year — some with a brand-new A12 chip installed. Now, a leak from a trusted source known as Mr. White purports to show one of the 2018 iPhones' display panels — but there's one big problem.
Can you spot what it is?
If you've been following the rumor cycle, as BGR points out, there is no OLED display in development for the 6.1-inch 2018 iPhone. It's supposed to be an LCD screen.
That means, if the photo is real — Mr. White has released accurate and inaccurate leaks before — he's either wrong about the OLED part, wrong about the size, or wrong about the whole thing.
The other option is that Ming-Chi Kuo, the former analyst who's now basically the king of Apple leaks, was wrong about the LCD display. But that's not likely; Ming-Chi Kuo has a very good track record.
If Mr. White is right about one of the details, though, this is the first time we're seeing what very well could be a 2018 iPhone, so there's reason to geek out over it.