5 Investing Apps That Make Money Without You Thinking About It
It's time you got a rounding-up, socially responsible, Wall Street-occupying investment app.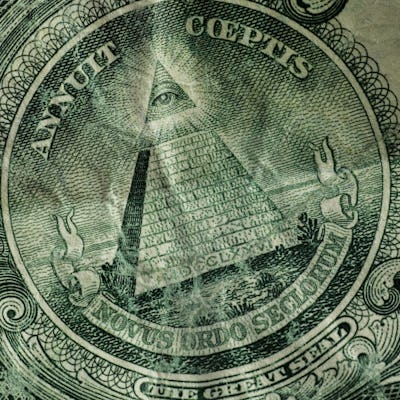 Unsplash / Thought Catalog
Making money without thinking about it has never been easier, if you know where to look. If you have a smartphone, you already have your most essential tool for the coming fintech revolution.
Anyone with an Instagram feed has probably seen ads for them: investment apps that promise they can generate wealth, marketed toward you, a member of the millennial generation. Some of them use spare change to round up, others are marketed to people who identify with the Occupy Wall Street movement. Others go all-in on educating first-time investors, and some are investing in apps that were popular 25 years ago — but are reliably kicking today.
Sign up for Inverse's Strategy newsletter for more tech-powered finance reporting
Here are five investment apps to try if you're looking to easily get into investing in 2018:
What Wealthsimple Does: This app markets itself as "investing on autopilot," and if that sounds chill, it might be intentional. After all, Wealthsimple drafted Oscar-winning filmmaker Errol Morris and Legion actress Aubrey Plaza to promote its service this year in a series of videos. To Plaza's credit, she shares an emotionally honest story about being poor and then not being poor, and approaches something like profundity when it comes to the concept of money. It offers the typical three models of investing (conservative, balanced, and growth) that put a percentage of however much money you want to invest into separate funds based on risk level. When you sign up for the service, it walks you through a series of questions to help you invest the right amount, based on factors like your income and savings, as well as your personal preferences.
Wealthsimple Secret Sauces and Differentiators: Wealthsimple uses the "modern portfolio theory," developed in 1952 by economist Harry Markowitz, who won the Nobel Prize in 1990. There's also an option to make your investment portfolio "socially responsible," which means you'll primarily invest in companies that are low-carbon, clean-tech, or have sustainable growth.
How Much Does Wealthsimple Cost? It's $0 for the first $5,000 you invest in the first year. Then, it's .50 percent on your balance up to $99,000. Above $100,00, it's .40 percent. On top of that, you will be expected to pay about .2 percent every year to the managers of the investment funds you hold. You pay directly from your assets.
What Acorns Does: "Invest your spare change," urge the people behind Acorns. Now, if you watch every penny that moves from your accounts obsessively, this may not be the app for you. However, Acorns claims some 3 million users who believe in its roundup strategy. There's also the ability to make one-time micro investments of $10 to $100 and a multiplier for spare-change contributions. Basically, if you pay $10.95 for lunch, it will invest the extra nickel into an investment fund of your choice. If you select the X2 multiplier, that becomes a dime.
Acorns Secret Sauces and Differentiators: For Acorns, it's all about fractional-share investing, so you can own $50 in Apple stock, even if a single share starts at $175.82 (as of today, April 16, 2018). Acorns promises "every dollar you invest is automatically diversified across 7,000 stocks and bonds to help improve your return while reducing risk." Each portfolio is made up of six ETFs (exchange-traded funds; or a collection of stocks or bonds).
How Much Does Acorns Cost? For a few years now it's been $1 per month for the basic level, $2 a month for the service plus Acorns Later, an IRA (individual retirement account). It's $3 a month for Acorns, Acorns Later, and A New Way to Grow, which is an unannounced pricing shift the company tells Inverse it is not yet announcing. Stay tuned.
What Robinhood Does: Robinhood promises to offer investing "for the rest of us." With that call to the 99 percent, it promotes trading without a commission fee.
Robinhood Secret Sauces and Differentiators: Robinhood has gone in on the cryptocurrency game. In February of this year, it started offering support for buying and selling bitcoin and Ethereum, but only in California, Massachusetts, Missouri, and Montana.
How Much Does Robinhood Cost? It's free to open an account, transfer funds, and buy stock. This is a stock-trading app that makes its money on interest earned on a user's cash balances and margin lending (when Robinhood lends users money to buy securities).
What E-Trade Does: Calling the app version of E-Trade "robust" is a gross understatement. It's a desktop-class app that can do much of what its founders could have only dreamed of back when it started giving America Online and CompuServe users the ability to invest with the computers back in the early Nineties.
E-Trade Secret Sauces and Differentiators: E-Trade's been around in one form or another since 1982, so if you're looking for an online investing service with a track record, E-Trade might be for you.
How Much Does E-Trade Cost? There are commissions here, unlike Robinhood. If you want to buy stock in a company, it will start at $6.95. E-Trade is made for the serious investor interested in a variety of accounts. Nothing about E-Trade screams "millennial," which may appeal to a certain type of millennial anyway.
What Stash Does: One might consider Stash a close competitor to Robinhood or Acorns, as it too is marketed to the first-time investor. First-time contributions start at $5, and in a very of-the-moment piece of marketing, it promises to help users pick an investment strategy that reflects their personal "interests, beliefs, and goals." There are investment portfolios with names like "The Activist" (clean power companies included), "The Techie" (Apple, Facebook, etc.), "The Globetrotter (Delta, MGM Resorts), and "The Trendsetter" (Twitter, Pandora, etc.). Like Acorns, Stash offers fractional-share purchases for ETFs
Stash Secret Sauce and Differentiators: Stash offers a pretty excellent educational blog called StashLearn and a weekly podcast called Teach Me How to Money hosted by Lindsay Goldwert, who is apparently a big fan of the Cali Swag District song to which this pod owes its name. The educational investment made by Stash, and how much it puts education front-and-center should win over mission-driven investors.
How Much Does Stash Cost? Stash costs $1 a month for unlimited trades, and if your balance is more than $5,000, there is a .25 percent annual fee. If you want a Stash IRA, it's $2 a month.
There you have it, five investment apps to download and crack open this year. Remember, some of these may only be available in the United States. Love an investment app that's not on here? Tell me your story at nick@inverse.com.