Finally, a Solution for Sleeping Better Every Night 
Removable Mink Cover, Ultra-Fine Materials, Variable Sizing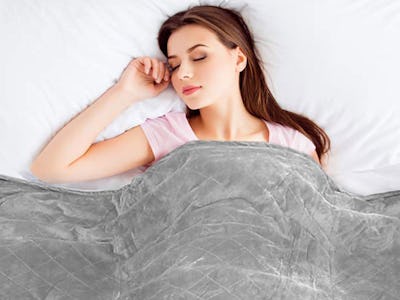 Inverse
The Details:
All-season weighted blanket
Removable Mink cover
Ultra-fine, soft materials
Comes in different weights and sizes.
Why You Want It: Filled with non-toxic beads, this blanket hugs your body for that awesome cocoon feeling in any season. And when it gets too hot, just remove the Mink cover—-you'll have the lighter, airier version of the same cozy experience.
The Deal: The 48" by 72" blanket is big enough for many, and right now you can snag the 12 lb. version at $95 after 31% off at The Inverse Shop, or spend just $4 more for some extra weight. The 60" by 80" blanket is also a steal at $120-$130 after discount from the $179-$189 MSRP.