We've Found the Ultimate Place to Shop for Weed and CBD Products
And they deliver right to your front door.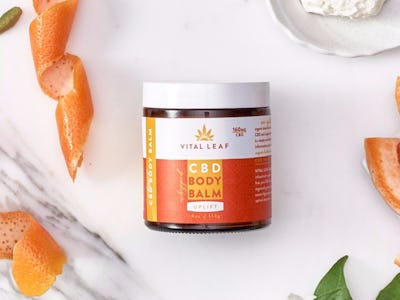 Eaze
It's no secret that CBD and THC have reported benefits for all kinds of people who suffer from chronic pain, illness, anxiety and a host of other issues. This reason alone has been a big mobilizing factor behind the last decade of political evolution on the subject of medical and recreational marijuana. THC—the psychoactive element of cannabis—has yet to fully gain mainstream traction, but CBD is catching on everywhere and in all age brackets.
And now you can get a piece of it without having to hunt down a teenage drug dealer or move to a legal state with the help of new weed titan, Eaze Wellness. With our code, you can get $20 off your first order—and if you've been buying weed as long as I have, you can do that math on that value. For the first time ever, the rest of the country has started to catch up to the futurism of California.
If you live in any of the states marked CBD shipping, Eaze Wellness will deliver you hemp-derived products (non-psychoactive) just as easily as an Amazon delivery. But if you live in the state of California, you can get on-demand delivery of every non-CBD product on the Eaze Wellness site with the quickness of calling an Uber.
And it's not just one type of CBD oil or one strain of flower, Eaze Wellness is a fully comprehensive shopping experience made to help you discover exactly what you need. From vaporizer catridges to pet care products, balms, tablet forms, drops, edibles and so much more, Eaze wants to become your one stop shop for your cannabis needs.
And there's no reason not to join in on the fun—and enter the future—, use your credit of $20 to find the right products for you and explore the seemingly unending possibilities. Your body, your mind and your general wellbeing will thank you.