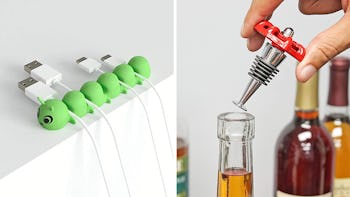 Shopping
75 cheap gifts on Amazon that are actually really, really cool
We may receive a portion of sales if you purchase a product through a link in this article.
Though it may be tempting to blow your budget when buying gifts, those bills that have been piling up on your desk say otherwise. But that doesn't mean you have to settle for crummy, flimsy presents. With a little searching (and a ton of persistence), you can find all sorts of cheap gifts on Amazon that are actually really, really cool.
Luckily for you, I've already taken the time to find some of the best affordable gifts. And because I'm keenly aware of how people can have unique tastes, I've even made sure to include a little something for everybody. From dumpling steamer baskets to adorable bookmarks, you shouldn't have any trouble finding something for your grandma, brother, or even that weird uncle who only comes around once a year. But if you want to see more, you'll just have to keep scrolling.