Xbox Sustainability Toolkit Aims to Make Game Development More Eco-Friendly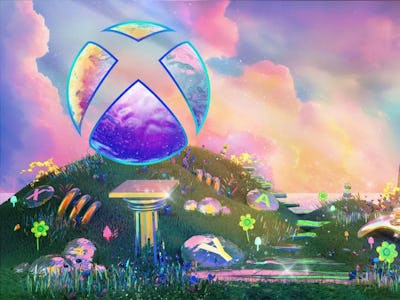 At Game Developers Conference (GDC) 2023 in San Francisco, Microsoft unveiled a new set of tools to enable Xbox creators to reduce the carbon footprint and energy consumption of their games. The announcement comes on the heels of player-facing sustainability initiatives the company announced earlier this year, including an enhanced power-saving mode.
This makes Xbox the first console maker to release dedicated eco-friendly development tools. The Xbox Developer Sustainability Toolkit includes "analytical and visual systems, measurement tools, and resources" to help creators make more sustainable choices. The toolkit also provides engineering feedback to help identify and reduce energy consumption in scenarios when a player doesn't need it, while ensuring the user experience is not negatively impacted.
(If that sounds confusing and overly technical, think of it like seeing calories on a restaurant menu. Maybe you offset that Lumberjack Breakfast with a light dinner. Maybe you order an omelette instead. The point is that information gives you alternative choices to consider.)
In a March 22 blog post on Xbox Wire, Xbox Director of Sustainability Trista Patterson notes that the toolkit was made in collaboration with developers, many of whom are already using their technical and creative skills to make games run more efficiently for performance reasons.
"Many game creators and designers already consider aspects that can reduce energy consumption during active game use, such as thermal load, frame rate, pixelation, latency, the size of assets they need to upload, or how frequently software updates are released. Many mobile game developers already consider battery life and how hot a device may get in a gamer's hands if a game hasn't been optimized for energy efficiency," Patterson wrote. "In addition, game creators also demonstrate deep empathy for what players want and need – to continue playing the best games, while offering innovations in reducing carbon emissions, lowering electricity bills, and improving energy efficiency when possible."
"Energy optimizations to achieve these sustainability goals can be entirely imperceptible to the gamer."
That last phrase, "when possible," is key. This latest sustainability initiative doesn't aim to limit the scope of developers' creativity or set specific standards for efficiency. Instead, the focus here is more incremental changes and low-hanging fruit. Ideally, these changes on the back end will be all but invisible to players.
"Our case studies show that energy efficiency opportunities in game code do not have to be expensive or time-intensive to identify or solve, and the results can reduce console energy consumption, carbon emissions, and in-home electricity cost for gamers, simultaneously. But most importantly, energy optimizations to achieve these sustainability goals can be entirely imperceptible to the gamer," Patterson said in the blog post.
One such example comes from the developers of Halo Infinite, 343 Industries. The team realized that a 4K image was being fully rendered in the background of the game's pause menu. In other words, processing power was being wasted on something players couldn't see.
"By lowering the resolution in the Pause menu, 343i was able to decrease energy usage by 15 percent with no negative impact to the player experience. With these insights in mind, 343i is now exploring potential for bigger energy savings," Patterson wrote.
The Xbox Developer Sustainability Toolkit is the latest in an ongoing movement at Microsoft. Back in January, Xbox announced a spate of environmentally friendly settings that allow players to conserve electricity while using their consoles. The Shutdown (energy-saving) mode reduces power consumption while the console is off, but will not affect hardware performance or interrupt any overnight updates. Microsoft is also moving toward using more post-consumer recycled (PCR) materials in its hardware and controllers and aims to make more of its products and packaging fully recyclable by 2030.