Here's Exactly When You Can Start Playing Pikmin 4
Start your journey right away.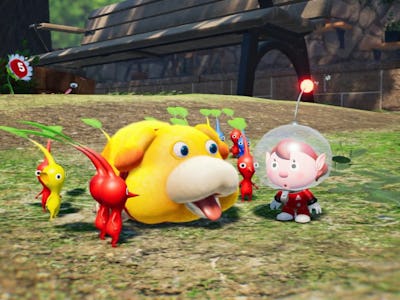 Nintendo
Nintendo's quirkiest franchise, Pikmin, is back with an all-new installment on Switch. It's been 10 years since the previous entry, and based on reviews, it seems Pikmin 4 was worth the wait — we gave it a 9/10. Given the huge install base on Nintendo Switch and Pikmin 4's approachable gameplay mechanics, this will likely be a great starting point for newcomers.
With that in mind, here's what you need to know about getting started with Pikmin 4.
Pikmin 4 Launch Time
Pikmin 4 launches on July 21, but some players in the United States may be able to dive in the night before depending on location. Oftentimes, digital Switch games go live at 9 p.m. Pacific the night before release, so players on the West Coast of the United States should be able to start playing on July 20. Other territories will have to wait until after midnight on the morning of July 21 to begin playing the digital version.
If you're skeptical, you can also try out the free Pikmin 4 demo on the eShop right now.
Pikmin 4 Pre-Load Details
Pikmin 4 is currently available to pre-load on Nintendo Switch. It's recommended to do so, as you'll be able to start playing as soon as the game goes live in your region.
Pikmin 4 File Size
Pikmin 4 clocks in at around 10.5 GB on Nintendo Switch, which is on par with most other first-party games, though significantly smaller than Tears of the Kingdom.
Pikmin 4 Pre-Order Bonuses
While there are no digital pre-order bonuses for Pikmin 4 through Nintendo itself, a number of retailers are offering extra goodies for the physical version. Below are the pre-order bonuses through various retailers:
Pikmin 4 launches exclusively for Nintendo Switch on July 21.