Here's Exactly How Long It Takes to Beat Like a Dragon Gaiden
Kiryu returns for a bit-sized side story.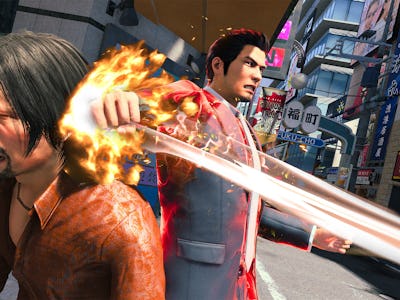 SEGA
Kiryu is back yet again in Like a Dragon Gaiden: The Man Who Erased His Name ahead of his appearance in Like a Dragon: Infinite Wealth, the next mainline entry in the series. Gaiden offers more of the classic Yakuza-style combat and side activity-filled city streets, even if it can't quite justify Kiryu's return. It's a shorter experience overall, and won't take endless hours to finish.
Here's exactly how long it takes to beat Like a Dragon Gaiden.
How Long is Like a Dragon Gaiden: The Man Who Erased His Name?
As a side story in the larger franchise, Like a Dragon Gaiden is a smaller experience. The developers of Like a Dragon Gaiden have estimated that the game will take roughly ten to 20 hours to beat depending on how much content players explore. This means it's more in line with the earlier entries in the franchise, as opposed to the newer games, which can take up to 40 hours, such as in the case of Yakuza: Like a Dragon.
That roughly tracks with my own experience with the game. It took me nine hours to beat, as I mostly focused on the game's main story.
The story is also broken into chapters. Here's a full list of every chapter in the game:
Chapter 1: Hidden Dragon
Chapter 2: Castle on the Water
Chapter 3: The Man Who Knew Too Much
Chapter 4: The Laughing Man
Final Chapter: The Man Who Erased His Name
How Much Side Content is in Like a Dragon Gaiden: The Man Who Erased His Name?
Of course, Gaiden has a plethora of side content to get lost in.
First and foremost are the franchise's many mini-games. The mini-games available include (but aren't limited to) darts, golf, pocket circuit, hostess clubs, karaoke, crane machines, and multiple real SEGA arcade games. That's not all. There is also the Castle, a floating cargo ship turned amusement park for the rich that includes poker, card games, and a fighting tournament.
But that's not all folks! Another source of side content is the Akame Network, which lets Kiryu accomplish a number of local tasks across Sotenbori, ranging from smaller support missions to longer requests.
Now of all of these, the Akame Network is the most substantial side content in Like a Dragon Gaiden. Boosting the Akame Network's level can easily add another ten hours to your playtime, which explains how you'd get to Yakuza developers' higher-end prediction of a 20-hour playtime.
Like a Dragon Gaiden: The Man Who Erased His Name launches on November 8 for PS4, PS5, Xbox One, Xbox Series X|S, and PC.