Take-Two CEO Reveals How AI Can Make GTA 6 Even Better
"Everyone's working on that," Strauss Zelnick said at an event attended by Inverse.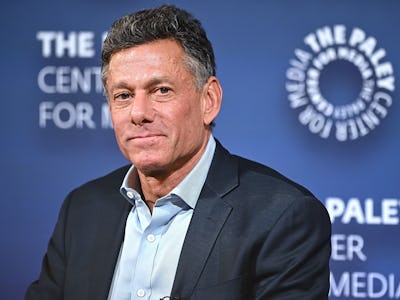 Steven Ferdman/Getty Images
A decade after Rockstar released its last Grand Theft Auto game, anticipation for GTA 6 has reached a fever pitch. But on the eve of a major earnings call from parent company Take-Two, CEO Strauss Zelnick revealed new details about the upcoming game — and how the rise of generative AI could make the next Grand Theft Auto even better.
When asked about the benefits of AI for the video game industry during an interview discussion at the Paley International Council Summit on November 7, which Inverse attended, Zelnick seemed optimistic about the technology but caveated by saying that he believes "it may be better, but it almost certainly will not be faster and cheaper," as he foresees that a race to adopt AI will force Take-Two to make major investments in developing its own.
However, that investment may be worth it. Zelnick said one area where generative AI can improve games is non-player characters. Specifically, the technology could add more variety to dialogue trees and induce players to keep coming back.
"Everyone's working on that," he said. "You're a playable character, you're interacting with the non-playable character. That interaction is currently scripted. And the non-playable characters are generally not very interesting. You could imagine all the NPCs becoming really interesting and fun."
Whether GTA 6 will incorporate generative AI in any way (either with its NPCs or to create a bigger map like in Starfield) remains to be seen. But for now, Zelnick remains tight-lipped on the open-world sequel.
"I can confirm that Rockstar is working on the next iteration of the Grand Theft Auto franchise. More than that comes from Rockstar," Zelnick said.
Shortly after the event, Bloomberg reported that the first official trailer for GTA 6 in the near future. The company confirmed the leak on Wednesday, revealing that the trailer would coincide with Rockstar's 25th anniversary this December.
Rockstar co-founder Sam Houser provided the following emailed statement:
"In 1998, Rockstar Games was founded on the idea that video games could come to be as essential to culture as any other form of entertainment, and we hope that we have created games you love in our efforts to be part of that evolution. We are very excited to let you know that in early December, we will release the first trailer for the next Grand Theft Auto."
You might think GTA 6 is a guaranteed hit for Take-Two (GTA 5 has sold over 185 million copies, making it the world's second best-selling video game, just after Minecraft). But Zelnick isn't taking any chances.
"We're looking over our shoulders at our competitors," he said. "We're terrified at all times, or we're not doing enough. There's no one who says, 'This is a perfect product, we're really proud of it. Let's take a deep breath, go to the beach.' We have to wake up and do it again, the next step."
Experts say that this attitude makes a lot of sense.
"The risk profile of such a highly anticipated release is considerable," Joost van Dreunen, a lecturer on the business of games at the NYU Stern School of Business, tells Inverse. "Zelnick knows this and is correct in managing players and investor expectations. His tendency to underpromise and overdeliver has served him well historically."
Gaming creator Doug "Dagnabbit," who runs an account called Modern Warzone with nearly 840,000 followers, tells Inverse that he's confident Take-Two will make the right choice in implementing AI, though he's not sure GTA 6 needs it.
"If GTA is willing to do AI it means that it will be good for their games or else it wouldn't be worth the risk," he says. "GTA is very well known for how good their open worlds are and how great the random encounters with NPC characters throughout those worlds can be."
Movies, Mobile Gaming, and More
Beyond GTA 6 and AI, Zelnick also spoke freely about everything from industry layoffs to Take-Two's ill-fated (and expensive) leap into mobile gaming.
On layoffs spreading across the industry and affecting Take-Two in March as well, Zelnick blamed the job turnover on gaming companies being too optimistic about growth fueled by people staying at home and online in the past few years and "were really having champagne and cocktails a little too aggressively and had to pull back."
Zelnick also explained why he's been resistant to adapting Take-Two's multiple franchises, such as Grand Theft Auto, Red Dead Redemption, and more, into movies and TV. (New details emerged in September around a BioShock film that has lagged behind in production.)
"Make no mistake about it. It is a very risky move, and I'm pretty risk averse with regard to our intellectual property," Zelnick said.
Zelnick sees the obvious upside, pointing to the estimated $125 million in toy sales that Mattel is projecting thanks to the success of its Barbie movie. But the risk may not be worth the reward. If Take-Two licenses its films and those movies flop, they could even hurt the existing franchises. So for the most part, the company is sticking to gaming.
But while Take-Two isn't following the industry trend of video game adaptations, there's another category that it can't afford to ignore: mobile gaming.
"Fifteen years ago, there was no mobile business," he said. "We missed the boat initially on the mobile business so we had to acquire our way in for $12.7 billion because we didn't have the presence of mind — I didn't have the presence of mind — to get into the business early."
The Zynga deal from Jan. 2022 had unfortunate timing, to boot.
"Literally, we had signed the documents, closed the deal, and the next day, the mobile business just plummeted and had a year of negative growth, which is to say, a decline, for the first time in history," Zelnick said. Last year, the mobile gaming business shrank by almost seven percent, according to data tracked by data.ai. "The truth is, we missed it, so we can't miss the next thing."
This fear of the competition echoed throughout the Take-Two panel.
"We have not reached our creative essence. And we will, as all businesses do, but I don't think that will be soon," he said. "We can't think like some big, sloppy incumbent. We have to think like a challenger, even though we are a big incumbent. That's the big challenge and that happens in the next five to ten years."