Don't Worry, 'Fallout 5' Will Definitely, Probably Be Single-Player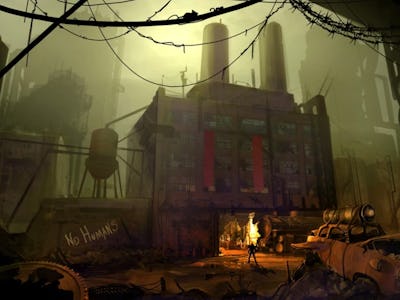 Interplay
Bethesda has repeatedly referred to Fallout 76 as a spin-off game, but many fans still see it as a major shift that could turn the traditionally single-player Fallout franchise into a multiplayer series. Possibly in an attempt to placate worried gamers, Studio director Todd Howard recently reiterated that the company isn't done with single player games. You can put your pitchforks down.
"It doesn't mark the future," Howard tells GameIndustry.biz. "Corporately we've done a mix; people forget sometimes. Elder Scrolls Online is one of the biggest online games in the world, we have Fallout Shelter which we keep updating, and Elder Scrolls: Legends."
The fear that Bethesda will stop producing single-player titles is something the company has been addressing ever since the official reveal of Fallout 76. At the same event, it also confirmed that Elder Scrolls VI and Starfield would both be single-player titles in an effort to set nervous fans at ease.
This scrutiny over Bethesda's commitment to single-player games has been a long-standing fear among gamers. Since the late 1990s, fans and journalists alike have been wringing their hands over the "death of single-player games". We've yet to see any definitive signs for this supposedly imminent event.
"Anyone who has ever said 'this is the future and this part of gaming is dead' has been proven wrong every single time," Howard said. "We like to try it all. For a long time we wanted to try a multiplayer game and we had this idea. We shouldn't be afraid. We should try it."
All of this suggests that Fallout 5 will be single-player, and hopefully, it will also have a comprehensible storyline — unlike Fallout 4. You may grab your pitchforks again.
Fallout 76 launches on November 14, 2018. Fallout 5 is still unconfirmed.