The Most Polarizing DC Sequel May Finally Be Dead
The last gasps of the old DC Universe appear to have been smothered.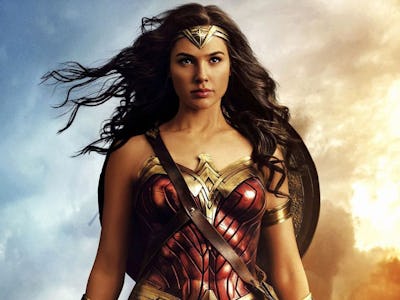 Warner Bros.
To quote master wordsmith Dwayne Johnson, the DC Universe is caught in "a vortex of new leadership." After a fraught merger with Discovery+, the flailing DC Studios was given a fresh start with new leadership under Marvel alum and DC director James Gunn. After the downgrade from the well-received Wonder Woman to the mediocre sequel, Wonder Woman 1984, it felt like Gal Gadot's Princess of Themyscira needed one last chapter to wrap up her story. But is that really happening? The truth needs to be lassoed.
In January 2023, James Gunn told Gizmodo about his vision for the new DCU, and when asked about returning actors, he had a simple answer: "We've talked to Gal [Gadot]. She's up for doing stuff. We're not sure what we're going to do with that. All I can tell you really right now is Henry [Cavill] and Ben [Affleck] are not part of this universe."
Flashforward to this week, when Gadot reassured fans in a profile for Flaunt Magazine that Wonder Woman 3 may still be on the horizon. "I was invited to a meeting with James Gunn and Peter Safran [Gunn's co-chairman] and what they told me, and I'm quoting: 'You're in the best hands. We're going to develop Wonder Woman 3 with you,'" she said. "'[We] love you as Wonder Woman— you've got nothing to worry about.'"
Seemingly in response, sources told Variety that a third Wonder Woman film isn't in development, and the only Wonder Woman project on DC's current slate is a series for Max that serves as a prequel to the comic book story Paradise Lost. If Wonder Woman 3 is happening, it's certainly not coming anytime soon. The more obvious interpretation is simply that it's been canceled.
And so it looks like, after a long and arduous journey, Gal Gadot's Wonder Woman will have to remain in the past with Batfleck and Henry Cavill's Superman. The character herself is so instrumental to the DC Universe that we'll likely see a new actress pick up the Lasso of Truth sooner or later, but Gadot's days with the character are done.
Gadot can move on to bigger and Netflixier things, and Gunn's DC Universe can start fresh. This may be disappointing for fans of Gadot's take on the character, but it's a great opportunity for DC to pursue the innovation it desperately needs.