Netflix Geeked Week 2022: Every single TV and movie trailer released so far
Netflix is celebrating its geekiest shows and movies all week long.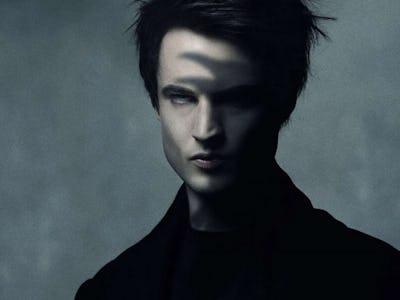 Eleven! Sandman! Wednesday! Netflix is full of iconic characters, and many of them are the reason the streaming platform has become a popular destination for fans of top-notch sci-fi, fantasy, and other genre offerings. Now, Netflix Geeked Week 2022 is here to deliver even more geeky announcements about what's coming soon, including first looks, new trailers, and other surprises from its upcoming slate of movies and TV shows.
From a sneak peek at The Addams Family spinoff, Wednesday, to the new Mike Flanagan horror series, The Midnight Club, here is every new trailer from Netflix Geeked Week 2022.
Tim Burton's Wednesday
Jenna Ortega plays the most famous member of the Addams family in this new series from director Tim Burton. The teaser just gives a brief glimpse at Wednesday and reveals the show is coming soon to Netflix, so we may have to wait a bit longer until we get an official release date.
Resident Evil the TV show
Resident Evil returns (again), this time as a TV series. Netflix's adaptation of the popular video game franchise seems to be offering a new take on the terrifying story, and the new show will be available to stream on July 14, 2022.
Guillermo del Toro's Cabinet of Curiosities
Netflix released the ultimate tease of Guillermo del Toro's new horror anthology series, Cabinet of Curiosities. It doesn't reveal much, but there's enough here to get you excited for whenever it arrives in 2022.
1899, from the creators of Dark
After the global hit that was Dark, the show's creators are back with a new mystery series, 1899. The intense new trailer offers a look at the show's period setting, leaving us wanting more. Netflix has not yet revealed 1899's release date, only that it's "coming soon."
Mike Flanagan's The Midnight Club
Right in time for the spookiest season of the year, Mike Flanagan (with co-creator Leah Fong) returns with a new horror show, The Midnight Club. Flanagan is best known for his terrifying and thoughtful horror miniseries, like Midnight Mass, The Haunting of Hill House, and Haunting of Bly Manor. The Midnight Club will arrive October 7, 2022 on Netflix.
The Sandman
The Netflix adaptation of Neil Gaiman's seminal Sandman series is almost here. Starring Tom Sturridge, Gwendoline Christie, and Boyd Holbrook, The Sandman now has an official release date — August 5, 2022 — along with a new teaser.
One Piece
One Piece is a live-action adaptation of Eiichiro Oda's 1997 manga of the same name. The teaser above reveals how production is going for the new Netflix series, with star Iñaki Godoy and showrunners Matt Owens and Steven Maeda giving fans some new details about the fantasy pirate show.
All of Us Are Dead Season 2
After making a splash in earlier this year, All of Us Are Dead is officially coming back for Season 2. Netflix made the announcement via a short teaser video.
Sweet Tooth Season 2
The post-apocalyptic Sweet Tooth is coming back for its second season, and Netflix released a behind-the-scenes video announcing that filming just wrapped.
Locke & Key Season 3
The first trailer for Locke & Key's final season is out now. Based on Joe Hill and Gabriel Rodríguez's popular comic book series, the show will return to Netflix on August 10, 2022.
Fate: The Winx Saga Season 2
Fate: The Winx Saga doesn't have a release date for Season 2 yet, but fans can get a new glimpse of the upcoming installment in a newly released clip.
Manifest Season 4
Manifest is finally coming back, and Netflix has provided a first look at Season 4. The upcoming season will be split into two parts (similar to Stranger Things 4) with 10 episodes in each installment. Netflix has yet to announce a release date.
Warrior Nun Season 2
Netflix revealed a teaser for the second season of Warrior Nun. The action-packed thriller is expected to return with new episodes in Winter 2022.
Shadow and Bone Season 2
Shadow and Bone, the fantasy series based on Leigh Bardugo's bestselling Grishaverse books, just wrapped production on Season 2. The cast recorded videos sharing the announcement with fans. Netflix has not revealed a premiere date for the second season yet.
The Sea Beast
This monstrous animated adventure looks like a good time for the whole family. Netflix released the official trailer for the animated movie, The Sea Beast, out July 8, 2022.
TROLL
Netflix is all about monster movies. The upcoming TROLL, from director Roar Uthaug, has a new trailer that teases a creature from Norwegian folklore.
Day Shift
Arriving on August 12, Day Shift stars Jamie Foxx, Dave Franco, and Snoop Dogg as vampire hunters. Netflix released a new look at the action-packed comedy.
BLASTED
Netflix unveiled a new trailer for the UFO sci-fi comedy, BLASTED. After a bachelor party gets invaded by aliens, two childhood friends must rekindle their relationship to save the world. The movie will be available to stream on June 28, 2022.
Spiderhead
Before Spiderhead arrives on June 17, 2022, Netflix released a new clip from the thriller, featuring Chris Hemsworth. Top Gun: Maverick's Miles Teller and Lovecraft Country's Jurnee Smollett also star in the action film.
The Gray Man
Ryan Gosling and Chris Evans face off in the new spy thriller, The Gray Man, from the directors of Avengers: Endgame. Netflix released a new clip from the action movie, which arrives in theaters on July 15, 2022 and streams on Netflix on July 22, 2022.
The School for Good and Evil
The highly anticipated movie adaptation of The School for Good & Evil finally has an official trailer. The Netflix movie stars Charlize Theron and Kerry Washington and is directed by Paul Feig. The film will arrive on the streaming platform in Fall 2022.
Netflix Geeked Week 2022 takes place from June 6 through June 10.
This article was originally published on