Joker 2 release date, cast, plot, and more for the Todd Phillips DC sequel
When will we see Joaquin Phoenix's Joker again?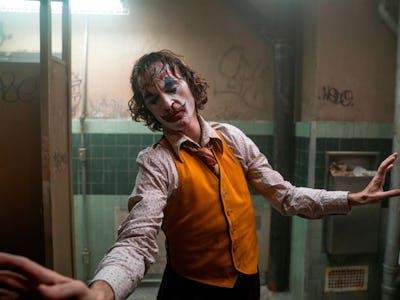 In a time when the inner workings of Warner Bros. keep getting more and more chaotic, there was one glimmer of order and logic. Paradoxically, it came from the most chaotic character in the DC universe — the Joker. Specifically, Joaquin Phoenix's mad Taxi-Driver-meets-King-of-Comedy version of the Clown Prince of crime.
While superhero movies and shows were canceled left and right, Todd Phillips' take on the Joker is stronger than ever, with the upcoming Joker 2 release date and title confirmed (despite the fact we're still two years away from revisiting the strange world of Arthur Dent.)
While more than a couple of years have passed since Phoenix's Joker unleashed his signature chaos on Gotham City, Joker 2 is finally happening. Here's everything we know about the highly anticipated sequel, from release date to plot to possible casting decisions.
Is Joker 2 confirmed?
Joker 2 is officially happening. In June 2022, Todd Phillips released a glimpse of the screenplay on his social media, which revealed the official title of Joker: Folie à Deux. The French title may be a bit confusing, but "folie à deux" is simply a psychological term meaning a delusion shared between two or more people. For the Joker, that probably means one Harleen Quinzel, aka Harley Quinn.
When will Joker 2 come out in theaters?
On August 3, 2022, amidst an entire hubbub surrounding Warner Bros.' future, the company quietly released the official release date for Joker: Folie à Deux — October 4, 2024. It may seem far off now, but we're already halfway through the wait considering the first Joker film released in 2019. If it takes five years to craft a follow-up to such a truly unique film, then fans will be happy to wait.
Does Joker 2 have a trailer?
Joker 2 does not have a trailer, as the film is still in pre-production. Until the sequel is finished, you can rewatch the Joker trailer below.
Who is in the Joker 2 cast?
Joker 2 see the return of Joaquin Phoenix in his Oscar-winning role as the titular character. Phoenix expressed interest in playing the Joker again but hoped to do it under the right circumstances. Todd Phillips returns to helm the sequel, bringing his unique perspective to the film.
The most exciting casting news is The Hollywood Reporter stating Lady Gaga will co-star as an as-yet-unconfirmed role, though many fans are speculating she'll be playing Harley Quinn. Could her trademark Old Hollywood charm add a new layer to the grim world of Joker?
What is the Joker 2 plot?
The first film was meant to be a standalone origin story that shed new light on one of the most iconic villains of all time. Joker painted a pained but complex portrait of the character, with much thanks to Phoenix's dedicated performance. With that said, the movie's open ending gives the story room to expand the world it established. The Hollywood Reporter claims Joker: Folie à Deux will actually be a musical, playing to new co-star Lady Gaga's strengths.
What's more, The Wrap reports a leak that the film will mostly take place in Arkham Asylum, allowing for huge group numbers of the Rogue's Gallery and providing the perfect set piece for a character study of the Joker and (hopefully) Harley Quinn.
Meanwhile, Warner Bros. is still putting the Joker in action with different actors portraying the antagonist in other DC universes, like Jared Leto's version of the character in Suicide Squad and Barry Keoghan's recent iteration in The Batman. It may seem confusing as these movies were released not too far apart and set out to tell distinct stories about the same character. Where Phoenix's Joker fits in all this might not matter, but it will be certainly interesting to see how this particular film series will continue to reimagine the villain.
Joker: Folie à Deux releases October 4, 2024.
This article was originally published on