Marvel's Next Show is Making a Divisive Change for the Better
Good things come in short streams.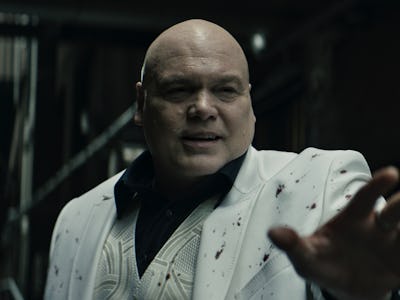 Marvel Studios
Echo is shaping up to be the antidote to some of Marvel's biggest problems. It's being released under the new Marvel Spotlight label, meaning it won't require homework like The Marvels and so many movies and shows before it. It's being released all at once, so there's no obligation to come back week after week, and it's rated TV-MA, a first for Disney+ originals.
But there's another way Echo is going against the grain: with just five episodes, it's shorter than any other MCU series. While this may be disappointing to fans, there's also a substantial upside.
All the other MCU shows on Disney+ have had either six or nine episodes. Echo is bucking that trend. A shortened runtime means its creators didn't feel beholden to a standard, which is a good thing; the story should dictate the pace, not the other way around. When shows have to be crammed into a box, their stories tend to suffer.
Marvel television shows like Secret Invasion have faced a torrent of criticism for their meandering pace, so Echo's length feels like a streamlining of a good idea rather than a shortening of a series Marvel has no confidence in. A five-episode release also means the show will be that much easier to binge when all the episodes drop on January 10. It's still unclear how long the episodes will be, but even if they're on the lengthy side, the whole show should be a breezy adventure, not a slog.
The binge model may be new for modern Marvel, but the risk should pay off. When every episode is released at once, it doesn't really matter whether there are five or six episodes; many viewers will watch it like a movie anyway. Five episodes isn't the loss of a chapter so much as reassurance that there won't be any tedious filler.
Of course, Echo still needs to deliver. But it's going to try doing so on its own terms: shorter than usual, more violent than usual, and more disconnected from the MCU than usual. Now we just have to wait and see if it succeeds.
All five episodes of Echo hit Hulu and Disney+ on January 10, 2024.