Every Disney Live-Action Remake, Ranked From Worst to Best
Disney really has churned out more of these than it knows what to do with.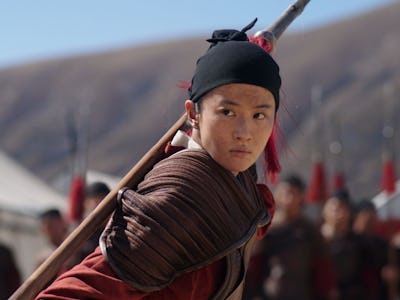 Walt Disney Studios Motion Pictures
Disney is adding yet another title to its ever-growing collection of live-action remakes of its beloved animated titles with The Little Mermaid.
The new, Rob Marshall-directed film hits theaters this week, and the early reactions to it seem fairly mixed. That's not much of a surprise, though, as it's become increasingly rare for one of Disney's live-action remakes to be legitimately good rather than downright terrible. To its credit, it sounds like The Little Mermaid is one of the studio's better remakes, but as anyone who has seen more than a few of the studio's live-action "reimaginings" will likely attest, that's not saying much.
With that in mind, now seems like as good a time as any to rank all of the live-action remakes that Disney has released up to this point from worst to best.
12. Pinocchio (2022)
A film directed by Robert Zemeckis and starring Tom Hanks should be far better than whatever this is. This "live-action" remake of Pinocchio isn't just bad. Frankly, it's terrifying. A soulless mess of CGI schlock that has the power to make you feel like you're losing your mind while it's on. Unlike so many of the other films on this list, 2022's Pinocchio isn't just a collection of poor choices and bad CGI. It is that, but it also feels like the kind of radioactive product that could only be made by a studio that has chosen to embrace all of its worst instincts. In that way, Zemeckis' Pinocchio isn't so much a movie as it is a warning.
11. Dumbo (2019)
This live-action remake of Dumbo has no right to be as bad as it is. Not only does its star-studded cast include everyone from Colin Farrell and Eva Green to Danny DeVito and Michael Keaton, but it's also directed by a filmmaker (Tim Burton) who actually feels uniquely well-suited for the film's material. Nonetheless, 2019's Dumbo is a truly disappointing film. It's weird and misguided in all the ways that so many of Burton's late-career outings have been. When it comes to this list, the only redeeming quality about it is that it isn't Pinocchio.
10. Mulan (2020)
Directed by Niki Caro, this live-action remake of one of Disney's most iconic and beloved 1990s animated offerings is a poorly executed mess from top to bottom. Not even its cast of capable performers is able to save Mulan from devolving into a series of one-note dramatic beats and poorly edited action sequences. It's a film that not only fails to recapture much of the heart and soul of its 1998 predecessor but which also lacks the technical precision required to secure itself a place in the canon of noteworthy 21st-century wuxia blockbusters.
9. Alice in Wonderland (2010)
This Tim Burton-directed reimagining of Alice in Wonderland isn't nearly as offensively unwatchable as the three previous films on this list. It's not particularly good, but it does have a few redeeming qualities. Mia Wasikowska and Helena Bonham Carter are, for instance, well-cast as Alice and the Red Queen, and there are moments in which Burton is able to tap into the surreal charm of the film's source material. That said, it's still a mess of mostly bad CGI and it's strangely devoid of the kind of visual vibrancy that one should be able to expect from any big-screen trip down the rabbit hole.
8. The Lion King (2019)
In 2019, Jon Favreau released his lackluster remake of The Lion King. Unlike the original, 2D animated classic, Favreau's version uses photoreal CGI and motion capture technology to bring its story to life, but the film isn't nearly as visually interesting as that might make it sound. Instead, The Lion King's overbearing visual "realism" robs it of much of the wonder and heart that made the original animated version so instantly iconic. Ultimately, the film isn't so much bad as it is just flat and boring, which no reimagining of The Lion King should ever be.
7. Peter Pan and Wendy (2023)
David Lowery's Peter Pan and Wendy is one of the rare live-action Disney remakes that actually dares to make some bold changes to its source material. Unfortunately, the film's ideas don't connect as well as Lowery wants them to, and while actors like Jude Law and Ever Anderson do their best to bring more life to the film, Peter Pan and Wendy doesn't ever reach the same heights as many of its filmmaker's previous efforts. As a result, the film manages to do a better job of reinforcing the legacy of P. J. Hogan's 2003 remake of Peter Pan than it does carving out its own.
6. Aladdin (2019)
There's a lot about this Guy Ritchie-directed live-action remake of Aladdin that doesn't work, including most of the CGI featured throughout it and Will Smith's grating performance as the film's genie. However, Aladdin does have one legitimate highlight, and it's the on-screen romantic tension between stars Mena Massoud and Naomi Scott. The two actors have more chemistry together than any of the other couples that have been featured in Disney's recent live-action remakes. Together, they lift up not only Aladdin's central love story but also the film itself.
5. Lady and the Tramp (2019)
This oft-forgotten reimagining of The Lady and the Tramp is a perfectly fine film. In terms of its overall quality and creative choices, it's arguably the least offensive of Disney's recent crop of live-action remakes, and it's got its own shaggy, infectious charm. That said, director Charlie Bean's take on the iconic Lady and the Tramp story isn't particularly daring, moving, or all that memorable, which is why the 2019 film wasn't able to secure a higher place on this list.
4. Beauty and the Beast (2017)
When you're adapting a film as flawless as 1991's Beauty and the Beast, your job is mostly to make as few mistakes as possible. While director Bill Condon still makes plenty of misguided decisions throughout 2017's Beauty and the Beast, too, the enduring quality of its source material ultimately comes out on top. As one-note as Emma Watson's performance as Belle may be, it's surprisingly easy to get lost throughout the film in the brilliance of Howard Ashman and Alan Menken's soundtrack, and Luke Evans' scene-stealing turn as Gaston is enough to make up for many of Beauty and the Beast's missteps.
3. The Jungle Book (2016)
Three years before his photoreal approach to Disney's classic animated fairytales outstayed its welcome, Jon Favreau offered a unique, entertaining take on The Jungle Book. Featuring an array of perfectly cast actors, including Idris Elba as the villainous Shere Khan and Scarlett Johansson as a hypnotizing snake named Kaa, Favreau's live-action Jungle Book is a well-constructed slice of pure popcorn entertainment. While it ultimately doesn't add much to its source material's legacy, the film delivers an experience that is visually stunning and often narratively thrilling, which can't be said for most of the live-action remakes that have followed it.
2. Cinderella (2015)
None of Disney's other live-action remakes are as charming as this 2015 version of Cinderella. Directed by Kenneth Branagh, the film introduced many viewers for the first time to Lily James, whose lead performance as Cinderella's eponymous heroine helped turn her into an overnight star. Surrounded by a handful of memorable supporting performances, including Cate Blanchett's scene-chewing turn as Cinderella's evil stepmother, James capably carries the weight of the film's story on her shoulders. The film itself, meanwhile, is what every live-action version of a Disney fairytale should be: visually appealing and, above all else, astonishingly romantic.
1. Pete's Dragon (2016)
He may have failed to stick the landing with Peter Pan and Wendy, but David Lowery fared much better when he directed and co-wrote his 2016 reimagining of Pete's Dragon, which is the only film on this list that feels like it exists on its own terms. Part of that is due to the obscurity of the original Pete's Dragon, which gave Lowery the chance to more or less chart his own path with this 2016 remake, but part of it is thanks to the folk instincts of its filmmaker. There's a lovely, handmade quality to Lowery's take on Pete's Dragon that only makes the gentleness of the film and its characters pop even more.