Guillermo del Toro's Frankenstein Could Mean an Exciting New Era For the Director
His relationship with Netflix is bearing strange fruit.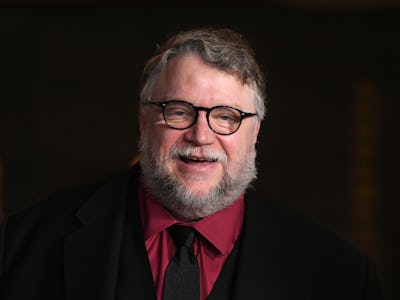 Michael Tullberg/Getty Images Entertainment/Getty Images
In 2012, Guillermo del Toro publicly admitted to a "Frankenstein fetish to a degree that is unhealthy" because Frankenstein is "the most important book of [his] life." Over a decade later, the auteur will finally get to indulge in his fantasy.
During a 2014 Collider interview, del Toro dished about Universal Pictures approaching him to direct a feature based on Frankenstein, but with an original twist. But, like many of del Toro's passion projects, the dream collected dust while he channeled his abundant creative energy into other movies and shows.
One of these movies was 2022's Pinocchio, a dazzling, dizzying, and disturbing labor of stop-motion love that won an Oscar for Best Animated Feature. Netflix funded (and then patiently awaited) Pinocchio, and their investment in del Toro has paid off. Netflix benefited from having thousands of eyes on the film, and the spooky anthology curated by del Toro that preceded it, Cabinet of Curiosities, was also a buzzy success.
Now it appears the intriguing collaboration between del Toro and Netflix will continue. Deadline has learned that del Toro will write and direct Frankenstein for Netflix, and that Andrew Garfield, Oscar Isaac, and Mia Goth are in early talks to star. It's still unclear what characters they'd play, but they've all proven their genre chops. Garfield is a master of transformation (The Eyes of Tammy Faye), Isaac excels at menace (Ex Machina, Moon Knight), and Goth is a bonafide scream queen (Pearl, X, Infinity Pool).
Netflix appears to have ample faith in del Toro, and he seems happy with the support the streamer is giving him. So could this relationship lead to more of del Toro's unrealized projects, which are so plentiful they have their own Wikipedia page?
There is, of course, del Toro's infamous At the Mountains of Madness adaptation, but there are other unrealized projects that could also be good fits for Netflix. These include an adaptation of The Count of Monte Cristo that's set in Mexico and described by del Toro as a "steampunk gothic western," an animated adaptation of Kenneth Grahame's The Wind in the Willows, a film based on Neil Gaiman's comic Death: The High Cost of Living, a movie about the monster slayer Van Helsing, and a hybrid live-action and stop-motion film about a man's Claymation cartoons coming to life, reenacting his nightmares and haunting his pregnant wife.
As for Frankenstein, neither the cast nor the plot has been confirmed, but speculation can be made based on del Toro's statements throughout 20 years of interviews. In 2008, del Toro told ComingSoon that his Frankenstein story would be an adventure that involves the monster, not the traditional creation story., and during a 2020 Comic-Con panel, del Toro said that he'd like his adaptation of Frankenstein to be a trilogy. Actor and contortionist Doug Jones, who worked with del Toro on numerous projects, told Collider that same year that del Toro's interpretation of Shelley's Frankenstein was "hauntingly beautiful" and that the monster's design was based on the work of legendary comic artist Bernie Wrightson. However the movie turns out, we can expect it to be memorable.