Deadpool 3 Will Rein in the MCU's Worst Habit With a Classic Movie Method
Roll up the green screen.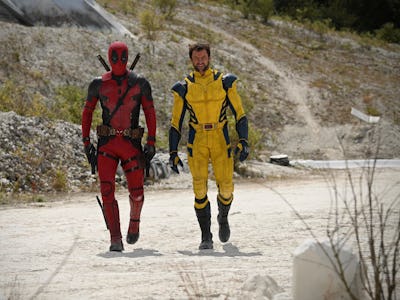 Marvel Studios
Deadpool is diving head-first into the very franchise he's spent so long parodying. With Deadpool 3, both Wade Wilson (Ryan Reynolds) and Wolverine (Hugh Jackman) will make their Marvel Cinematic Universe debuts under the stewardship of director Shawn Levy, a frequent collaborator of both actors.
Though the film's production is on pause because of the actors' strike, Levy has offered an update on how Deadpool's character and style will shift now he's in the MCU. Luckily for fans, the answer is not much.
In a conversation with ET Canada at the Toronto International Film Festival, Levy emphasized the stakes of bringing two iconic Marvel characters into the MCU.
"Ryan and I decided very early, people love 'Deadpool' obviously because it's funny," Levy said. "Above everything else, it's funny. It's raw, it's a little gritty. It's not trying to be slick or too polished."
Notably, Levy mentioned one of the most notorious criticisms of the Marvel Cinematic Universe, especially regarding its later entries: an over-reliance on visual effects. "It's definitely not aliens fighting in space environments, it's real-world grounded," he said. "So, we decided that we were gonna shoot the vast majority of this movie outside in the world. We don't want it to look like set-extensions on sound stages."
If Levy is true to his word, fans won't have to worry about Deadpool 3 having its humor diluted. Perhaps even more importantly, it won't be a VFX-heavy production like the recent Thor: Love and Thunder and Ant-Man and the Wasp: Quantumania, both of which were criticized for bland, muddy visuals.
MCU budgets have been ballooning, and the franchise hasn't been getting its money's worth. Deadpool 3 could offer a valuable reset, proving that physical sets and filming locations can still work just fine, even in a world with alternate universes and a talking raccoon.
After all, Deadpool's world is full of fourth-wall-breaks, pop culture references, and meta-commentary. There's no reason to add overblown CGI sequences on top of that; the combination of Deadpool and Wolverine is enough to make a movie worth watching.