Creed is Becoming a Cinematic Universe — Including an Anime Series
Michael B. Jordan, Creed franchise star and loud and proud anime enthusiast, is spearheading the CCU.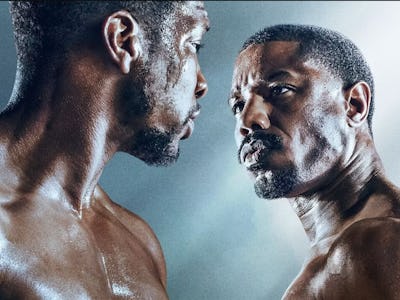 Warner Bros. Pictures/MGM
Creed will not only be getting the cinematic universe treatment, but an anime adaptation redux, too.
Though there's no official confirmation yet from either Amazon or Rocky spinoff star Michael B. Jordan (who you may also know as Erik Killmonger from Black Panther), but Deadline has exclusively learned from sources that Jordan and Amazon are in talks about various Creed-related projects, and have been so for the past year.
The plans for the "Creed Cinematic Universe," as Inverse is dubbing it, have gotten closer to being reality than dreams since Creed III's box office success, racking up more than $100 million during its global opening. Sources have also noted to Deadline that details about these so-called plans need to be taken with a grain of salt, as both Jordan and Amazon have refused to comment, and all conversations are currently in the exploratory stage.
Even so, the most exciting of the alleged Creed-verse projects is an anime series connected to the Rocky franchise reboot— which isn't too much of a surprise, given Jordan's loud and proud love of anime. Many of the scenes in Creed III, Jordan's directorial debut, were directly inspired by Naruto, Dragon Ball Z, Bleach, and My Hero Academia. The entertainment trade also heard from its sources that the potential Creed anime series could have a companion live-action TV series (perhaps something like Amazon's The Boys).
There is also the potential of a project focused on Adonis Creed's daughter, Amara, played by deaf actress Mila Davis-Kent in Creed III, and of course, more Creed films in both live-action and animation. Deadline has not yet heard anything concrete about exploring the iconic boxer Rocky Balboa's story, but if something does come together, star Sylvester Stallone is expected to be involved.
One Creed spinoff that fans of the epic and emotional boxing saga can count on is a Drago movie, which centers on Rocky's foe, Russian boxer Ivan Drago (Dolph Lundgren) and his son, Viktor Drago (Florian Munteanu), who was featured in Creed II. Drago was announced to be in the works at MGM last summer, with Robert Lawton writing the script.
Creed III is now in theaters worldwide.