The Next Star Wars Show Could Copy the Best Thing About Andor
Kogonada's unique vision could be a huge boon for the High Republic-era Star Wars series.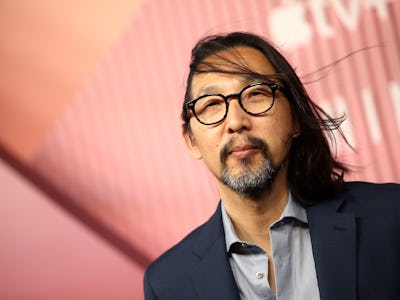 Tommaso Boddi/FilmMagic 2022
Disney+ may be entering its arthouse era — or, at least, its arthouse aesthetics era.
Rumors are circulating that After Yang director Kogonada has been tapped to direct a couple of episodes of Star Wars' The Acolyte, one of several original shows scheduled to drop on Disney+ this year. The eight-episode, multi-genre sci-fi adventure series is slated to join the sprawling space western franchise's catalogue sometime in fall/winter 2023.
The original Star Wars trilogy (Episodes 4-6) has had many a spinoff film and TV show, but The Acolyte is shaping up to be status quo shaker for the franchise in more ways than one. Set 100 years before The Phantom Menace (Episode 1), The Acolyte is a Sith-led story, a POV that's a first for a Star Wars project, and its plot aims to finally explain how the Sith managed to infiltrate the Jedi Order. On top of its mold-breaking narrative, The Acolyte may be one of Star Wars' most stylish shows (if the Kogonada rumors turn out to be true).
A first-generation Asian American who was born in South Korea and was raised in Indiana and Illinois before settling down in California, Kogonada is a meticulous video essayist first and a filmmaker second. Kogonada — which is a pseudonym — spent much of his time hyper-analyzing other director's work (like Jean-Luc Godard, Wes Anderson, and Yasujirō Ozu) in video essays before trying his hand at filmmaking.
The result has been Columbus (2017), After Yang (2021), and Pachinko (2022), three enthusiastically acclaimed projects heralded for their ethereal, moody optics, minimalist staging, earthy color palettes, and genre-bending story elements that have all lent to Kogonada's distinctive directorial eye. He has already established himself in Hollywood as one of the industry's most exciting and sought-out contemporary creators. Kogonada is confirmed to be directing a miniseries adaptation of R.O. Kwon's novel The Incendiaries.
While it's still unclear whether or not Kogonada will be directing a couple of The Acolyte's episodes, we can speculate that Kogonada's potential attachment to the Star Wars show may be a direct result of the success of Andor, which revitalized Star Wars' formulaic storytelling with an intimate and gritty espionage thriller set in a galaxy far, far away. Its episode directors included Doctor Who alum Toby Haynes, Bleak House's Susanna White, and frequent Kenneth Branagh collaborator Benjamin Caron, all of whom had never tackled a project like Andor before. Kogonada could continue Andor's tradition, and direct episodes that upend viewers' aesthetic expectations of what a Star Wars project should look and feel like.
The Acolyte was created by Russian Doll director and showrunner Leslye Headland, and stars Amandla Stenberg, Lee Jung-jae, Manny Jacinto, Dafne Keen, Jodie Turner-Smith, Rebecca Henderson, Charlie Barnett, Dean-Charles Chapman, Carrie-Ann Moss, and Margarita Levieva. It follows a former Padawan (Stenberg) who reunites with her Jedi Master to investigate a series of crimes, but the forces they confront are more sinister than they ever anticipated.