Everything we know about the John Wick murder-school spinoff 'Ballerina'
It's not a John Wick movie if it isn't about revenge, and Ballerina' looks to be no exception.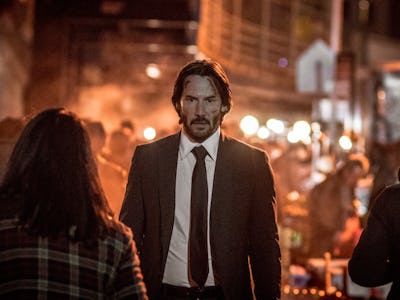 Lionsgate
The John Wick franchise is about to get a little bit bigger. Ballerina, the first spinoff in the series, is finally confirmed to be a go. Focusing on characters from the Russian ballet school introduced in John Wick: Chapter 3 - Parabellum, it will expand the universe of Wick alongside the TV series The Continental. Here's everything we know about Ballerina.
What is Ballerina about?
It's not a John Wick movie if it isn't about revenge, and Ballerina looks to be no exception. While we don't know for sure who the film will focus on will be — perhaps it could be the ballerina we see dancing in the series' third installment? — we do know it will be the story of a ballerina assassin looking for revenge after the murder of her family. This assassin will likely be a product of the same academy we learn Wick was a part of in the third film as well. It sounds perfectly in line with what we've learned to expect from the franchise so far.
Who is involved?
There's not much of a cast in place right now but we do know one thing for sure: Keanu won't be around for this one. There's no telling whether or not he may pop in for a cameo, but as of right now it's more or less confirmed that he won't play a major role in the film. Anjelica Huston, who plays the apparent leader of the academy in Parabellum, is not attached to the project as of right now.
What the film does have is a director. Len Wiseman has been confirmed as the director for Ballerina, marking his first film in the Wick franchise. He's previously directed four films, including the first two installments of the Underworld franchise as well as Live Free or Die Hard and the 2012 remake of Total Recall. The film will be written by Parabellum scribe Shay Hatten.
When is the Ballerina release date?
The short answer? We don't know. There's no telling when Ballerina will hit theaters at this point. But there are some context clues we can work with. John Wick: Chapter 4 is getting a slightly fast-tracked release of May 21, 2021. That's right around the corner in the grand scheme of things. We've got a feeling you shouldn't expect Ballerina to be out before then. Afterwards, though? Get ready to mark your calendars.
The Wick Universe is expanding, slowly but surely. While we still know very little about The Continental, Ballerina is a sure thing at this point. It's happening, and we'll be sure to keep you in the loop as new information becomes available.