SDCC 2019 Exclusives: Star Wars and Marvel Sneakers From Toms, Nike, Adidas
TOMS will make you a Skywalker at Comic-Con 2019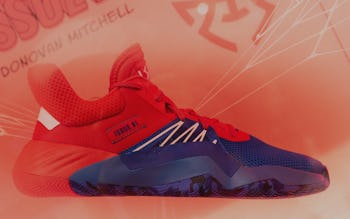 Inverse
Shoes are probably the most important part of Comic-Con not discussed when planning for SDCC. At 525,701 gross square feet, the convention floor is massive, and what better way to tackle the steps you will rack up over the four day event than in a pair Spider-Man kicks designed by Adidas?
I racked up miles in my Allbirds, but wish I had some of these kicks. After searching the floor, these are the top three shoe collaborations we spotted at SDCC 2019.
TOMS x Star Wars
Check out these sneakers with Star Wars characters all over them.
Probably the coolest was the variety the TOMS has from classic kicks to ones specifically designed for exploring the ice planet Hoth.
We also love this Empire-focused design.
And these two are a little more subtle.
Adidas x MARVEL'S AMAZING SPIDER-MAN
These Spidey-inspired kicks looked the most comfortable and could sure get you around the convention center all day. I saw a lot of people in the booth rocking them and they were jumping up and down the whole time.
Like comic covers, these come in variants. Starting with this Venom-inspired sneakers.
Nike x Spongebob
Be the coolest person outside the sea in these dope yellow custom Spongebob squarepants shoes in collaboration with Nike.
BONUS:
These Empire-inspired slip-ons are pretty sweet too.
And we really like this more subtle Star Wars design from TOMS.
We're not really sure what these are for, but the look spectacular.
Related video: Exclusive Sith Trooper featurette at SDCC 2019.