'John Wick 2' Will Have Keanu Reeves, All of the Action
Can the simple story of an assassin and his dead dog support an expanded universe?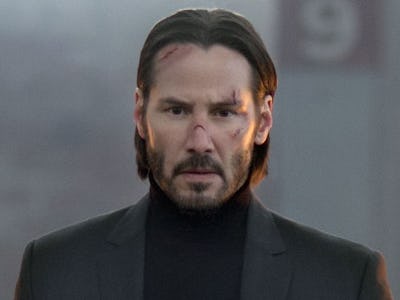 Point Break came out ten years too early to be the Fast and Furious level franchise it deserved to be, and The Matrix fizzled, but Keanu Reeves is about to have a great franchise. He has confirmed that he'll return for the sequel to John Wick, one of the best shoot-'em-ups of recent years. Fans, including our own Corban Goble, are breathing a sigh of relief.
And because all movies in the post-Avengers world have to be expanded universes, that's just what the producers say they want to do with John Wick. Execs tell Variety they see the Wickverse as a "multiple-title action franchise." But sequels are tricky, there's still no storyline confirmed, and its still entirely possible that this could be less Road Warrior and more Taken 2.
That said, we'll take what we can get. I mean, they killed his beagle.
For those of you yet to see the original film about a retired assassin on a personal mission of bloody vengeance, perhaps you'd be interested in Inverse's remote coursework such as "Intro to Wickology," "Keanu and Alpha Male Ownage," or "Advanced Murder on Film: A Parable of the American Experience."