'SNL' Star Kyle Mooney on the Characters He Can't Get on Air
Scrudge wants to wish you a Merry Christmas.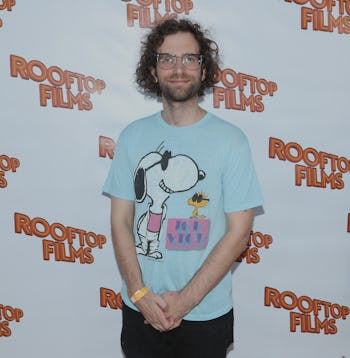 Getty Images / Rob Kim
Kyle Mooney is a comedy writer who admits that he "doesn't write punchlines." Traditionally, that's not a great recipe for success, but the 32-year-old's brand of uncomfortable, tongue-tied, unaware meta comedy has launched him to a starring role on Saturday Night Live and now, leading man status in his own movie.
The new comedy Brigsby Bear, which debuted at Sundance and is out in theaters now, is pure expression of the comedic sensibility shared by Mooney and director Dave McNary, also on staff at SNL. Together with fellow SNL star Beck Bennett and a college friend named Nick Rutherford, they started the sketch troupe Good Neighbor near the end of college, writing and producing their own videos to put up on a fledgling platform called YouTube. Good Neighbor's comedy veered far left, showcasing the sincere weirdo characters that mark their work to this day.
"I think a lot of the characters we drew from work or kids we went to high school with," Mooney told Inverse recently. "The internet and TV and film are filled with people playing bros, but this is like a very niche bro. People have said that some of the characters I play or create tend to be people who kind of lie to themselves. They present themselves as being confident or something other than they are, but it's very obvious that they don't know what they're talking about."
SNL brought Good Neighbor on board in 2013, following in the footsteps of The Lonely Island, who had helped inspired them to begin producing videos in the first place. Mooney has continued to play dunce wannabes, angry young men, and secret frauds. He brought along some of his Good Neighbor characters, like Chris Fitzpatrick, the delusional teenage "badass" who might remind you of the kid from your class who is working at the convenience store just until his rap-metal band takes off.
Another favorite is flailing stand-up comedian Bruce Chandling, a sad sack whose punchlines are so broad, they connect with nobody. That character was inspired by guys working open mics across the country, the dreamers who secretly know their dreams will most likely not come true.
Along with pop culture-driven character work and a few straight man characters here and there, Mooney has carved out a niche for himself at SNL with these weirdos. But in one of SNL's most acclaimed season in years, Mooney had some trouble getting his alt-comedy sketches on the air, as mocking America's political tumult made for great ratings and critical acclaim.
"The political stuff took a lot of real estate of the show," he admitted. "There wasn't a ton of opportunities to do the weirder stuff, which is fine. That's just sort of the name of the game."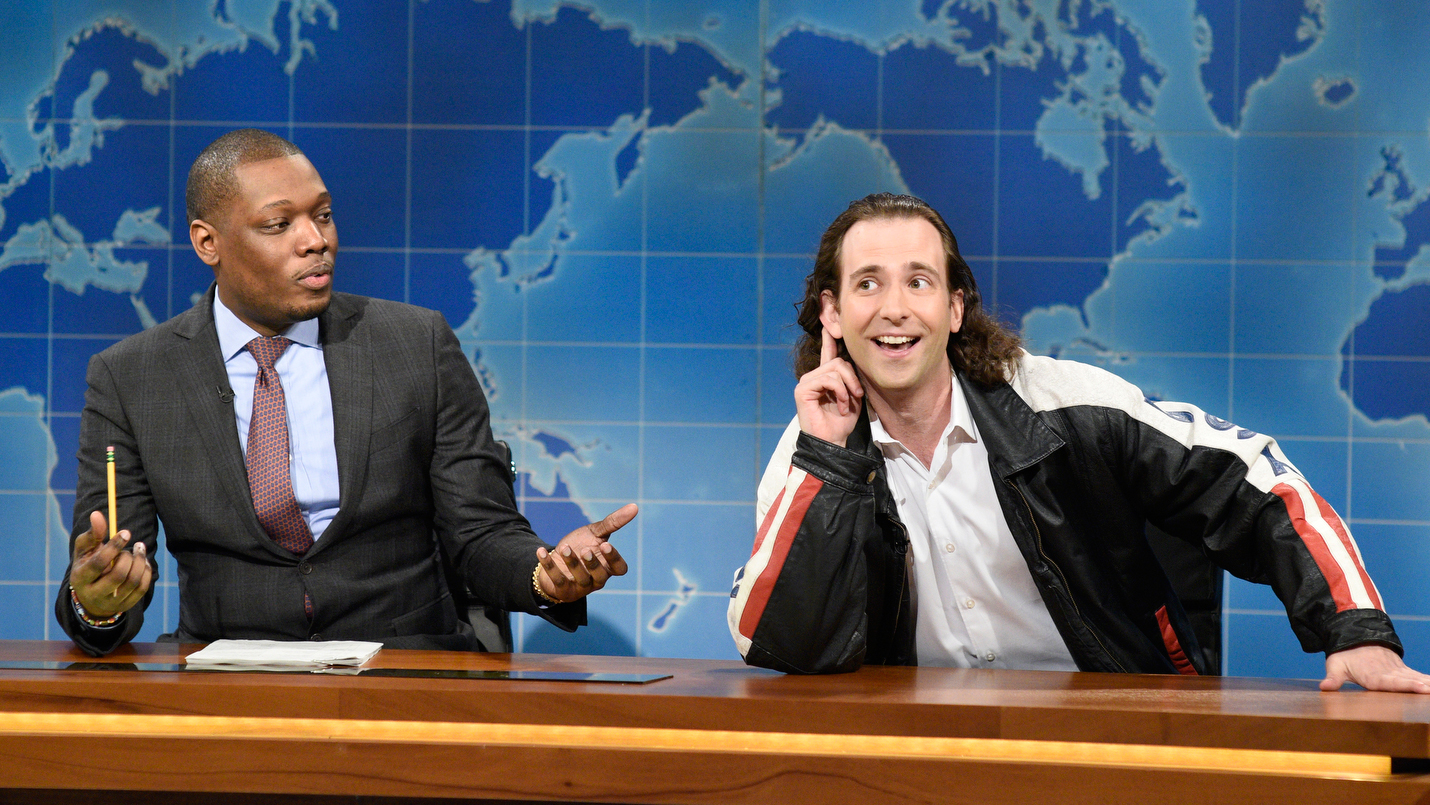 As a result, Mooney has a lot of characters and ideas he still wants to pursue on the show. Some of them, Mooney's fans already know well.
"There's a Good Neighbor video, "Sporty," it's where I wear a jacket that says Sports on it, for a character who claims to know a lot about sports but clearly doesn't," he said. "That's something, my first couple years, I kept on trying to get it on to Weekend Update, and think it might have gone to dress rehearsal a couple times, at least once. It takes a lot of energy to perform at the table. I don't know if we can do it again.
Every writer has their favorite characters and concepts that get cut for time or never even get green lit for development at SNL. Will Forte famously had a lot of these non-sequitur and occasionally insane ideas (his potato chip sketch, when finally given the thumbs up, became legendary). Mooney seems to find himself in this situation somewhat frequently, and mentions one concept in particular that he pitches annually and would still like to get on the air.
"This piece Beck and I wrote, called 'Scrudge,' we always write around Christmas time. It's like a contemporary Scrooge," he revealed. "It's kind of like vérité style, this Scrudge dude and his roommates going to a hipster party in Brooklyn. This is the most basic way to describe it: If your friend was this kind of 70 year-old who dressed like Scrooge and acted like Scrooge."
Mooney returns to SNL this year, so tune in around Christmas to see if Scrudge comes with him.
Brigsby Bear is out in select theaters now.