The 10 most exciting sci-fi TV shows coming out in 2023
Everything you need to get pumped for in the new year.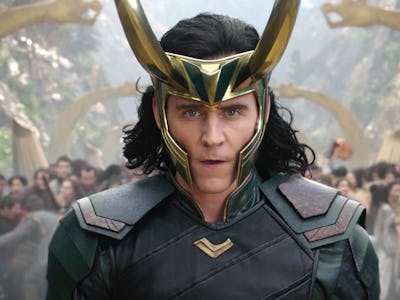 As we enter a new year, there's another slate of exciting sci-fi TV shows on the horizon. Popular franchise installments, follow-ups to some of the best shows of yesteryear, new adaptations of manga and games, and brand-new ideas will keep genre fans glued to their screens in the months to come.
These are the shows we know are confirmed for a 2023 release date (no "2023 or 2024" here), so mark your calendars and plan your snacking strategy for the next 12 months.
10. The Last of Us
Release Date: January 15, 2023 on HBO
2023 is kicking off with HBO's flashy big-budget adaptation of Naughty Dog's hit video game The Last of Us, with the game's original writer and creative director Neil Druckmann listed as co-creator alongside Chornobyl's Craig Mazin. The series stars Pedro Pascal and his fellow Game of Thrones alum Bella Ramsey as Joel and Ellie, two survivors of an apocalypse attempting to deliver a cure.
9. The Mandalorian Season 3
Release Date: March 1, 2023 on Disney+
Speaking of Pedro Pascal playing unwitting father figures, the tentpole of Disney+'s Star Wars television universe is returning for its third season after a two-year break. The Mandalorian Season 3 will follow Din Djarin as he seeks forgiveness from his Mandalorian sect, a journey that will bring him back to Mandalore — and face-to-face with the radical Bo-Katan Kryze.
8. Secret Invasion
Release Date: Early 2023 on Disney+
We've seen Skrulls throughout the MCU, from Captain Marvel to WandaVision, and in 2023 we'll finally see the shapeshifting aliens invade Earth. Samuel L. Jackson reprises his role as Nick Fury alongside MCU actors Cobie Smulders, Martin Freeman, and Don Cheadle, while new faces include Olivia Colman and Emilia Clarke.
7. Yellowjackets Season 2
Release Date: March 24, 2023
America's favorite soccer team returns for another season in the wilderness, this time to answer the question Season 1 ended with: Who the heck is Lottie Matthews? There's a new mystery, a new climate for their flashbacks, and even some new cast members, including Elijah Wood, Simone Kessell, and Lauren Ambrose.
6. Mrs. Davis
Release Date: April 20, 2023 on Peacock
Damon Lindelof, the man behind shows like Lost and Watchmen, sets his sights on technology with a story starring Glow's Betty Gilpin as a nun who uses her faith to battle an AI. If that premise isn't enough to intrigue you, consider that iconic character actress Margo Martindale will play her mother superior.
5. Loki Season 2
Release Date: Summer 2023 on Disney+
Loki shook up the MCU by introducing the concept of variants, as well as a unique take on the infamous Kang the Conqueror. Now, in Season 2, we'll see Marvel's trickster god as he explores a new reality. Will he fix the timeline? Will the TVA be irreparably changed? Will Mobius finally get to ride a jet ski?
4. Ironheart
Release date: Fall 2023
Riri Williams made a splash in the MCU in Black Panther: Wakanda Forever, where she became fast friends with Shuri. Now, in 2023, we'll see her and her Stark-like suit star in her own series. Dominique Thorne will reprise her role, with Hamilton and In the Heights star Anthony Ramos cast as The Hood.
3. Gen V
Release Date: Sometime in 2023
The Boys is a massive performer for Prime Video, so a younger-skewing spinoff was almost inevitable. The series is described as "Young adult Supes are tested in The Hunger Games-style challenges at the Godolkin University School of Crimefighting, run by Vought International," because if the 2022 success of Squid Game and Yellowjackets can teach us anything, it's that teens in peril and deadly games are always a hit.
2. Ahsoka
Release Date: Sometime in 2023
Ahsoka Tano is known as the poster child of The Clone Wars, but thanks to Rosario Dawson, she's starring in a live-action series after cameos in The Mandalorian Season 2 and The Book of Boba Fett. There are plenty of rumors about what the series will cover, but it's likely it will focus on her post-Rebels search for Ezra Bridger and Grand Admiral Thrawn.
1. The Three-Body Problem
Release Date: Sometime in 2023
Netflix is betting big on this adaptation of Liu Cixin's novel, with Game of Thrones showrunners David Benioff and D.B. Weiss in charge. They're bringing Game of Thrones actors John Bradley, Liam Cunningham, and Jonathan Pryce along to star, with Benedict Wong and Eliza Gonzalez also in the cast. It will follow a vast conspiracy that ultimately ends in a VR game like no other.