Of All the Cheap Home Improvement Products on Amazon, These Have the Best Reviews
Don't waste your time (or money) on anything less than these cult faves.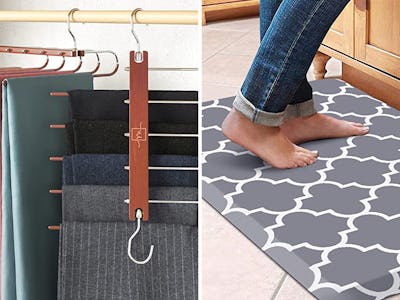 Amazon
We may receive a portion of sales if you purchase a product through a link in this article.
If you tend to only add products with tons of five-star reviews to your cart, you'll appreciate this collection of home improvement products. Not only do they all have thousands of rave reviews, but fellow shoppers were kind enough to also leave their written opinion so you can gain better insight on exactly how each product will perform. After scrolling through everything from luxurious sheets that will upgrade your bedroom to kitchen gadgets that will make cooking easier (and cleaner), you'll have a cart full of quality inventions that will transform your home.