23 Great gifts under $25 on Amazon
There. We fixed it. Now you can do you holiday shopping without going into debt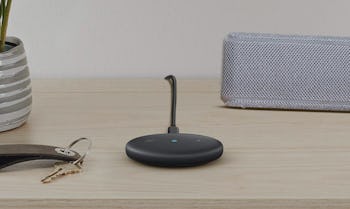 amazon
You want to buy everyone on your shopping list a new yacht or a Tesla Truck because if you were a bazillionaire that's how you would roll. But you did the math. And that's just not going to happen. In fact, the way things are, you're thinking about maybe re-gifting some of the gear you want to Kondo out of your dwelling. Fear not! We are here! And we found the 23 best gifts under $25. You can do this! You can do it without racking up a huge credit card debt, too.
Whether you're buying for friends, your parents, a Secret Santa, your kids, or your nieces and nephews, we've got you covered. With gifts this great, no one will even care what you spent.
Your workday may be fueled by coffee. But keeping the hot coffee coming is a process rife with waste and irritation. You can solve this for your coworkers — or any coffee fiend in your life — with this vacuum insulated mug from Yeti. It will keep the coffee hot for hours. It looks great. It comes in so many colors you can pick the perfect shade for each person. But it's not a travel mug. It's an actual coffee cup.
Enjoy a year where everyone you know has the gift you gave them in hand at all times.
This gift works for anyone. Your parents would love to have voice-controlled music. So would friends, siblings, and kids. And, at this price, you can give it to them. The new Echo Input has no speaker of its own. You connect it to your own stereo. For some people, that might be a fancy stereo system with a tuner. For others, it might be a wireless Bluetooth speaker that sits in the kitchen. Whatever. Connect this to it with a 3.5 mm audio cable or via Bluetooth and forever more, ask Alexa to put on some tunes. It's on sale for less than $9.99. But no one will guess you spent so little.
This looks like the kind of art you keep on a shelf for no reason except that it looks cool. But, in fact, it's a knife sharpener inexplicably made to look like a rhino. This solves so many problems at once. There's no storage problem with this new kitchen gadget. Just display it on a shelf. Everyone hates finding someone to sharpen knives. Now they don't have to. It's also just adorable.
Fans of the webcomic xkcd ask Randall Munroe (its author) some pretty strange questions. Why? Because he's been using math to answer weird questions since he was five. He's good at it. He's also hilarious. Obviously, you are going to buy his book — What If? Answers to Absurd Hypothetical Questions — for everyone on your list who is an xkcd fan, but it's also great for anyone with a curious mind. Also, buy it for yourself — it's a great book.
It's startling how many make-at-home coffee snobs give up on their brew when they travel. Fantastically good coffee can be made anywhere: In a hotel room, at Mom's house, while traveling. If you can get hot water and coffee beans, you can make great coffee. All you need is an excellent pour-over rig you can take with you. This Coffee Gator Pour Over rig is perfect. No need for filters, it has a permanent one. It's not big. It doesn't need electricity. You'll have to stop, breathe, contemplate your day, and pour hot water slowly over the beans but the coffee you get five minutes later will be so worth it.
Sometimes you want Alexa in a place where you don't have space for an Echo or even an Echo Dot. The new Echo Flex solves that. Anywhere you have a plug, stick this in it and bring Alexa into the room.
Put one in the bathroom. Switch out the one in the kitchen that's taking up too much space. Add a night light to it and put it in a kid's room. You could even stick one in the closet. Aren't you always asking for the weather when you get dressed?
Soy wax makes great, long-lasting candles. And these Lulu candles come in great scents. Pick the scent that suits your recipient and you have given them everything from emergency lighting to romantic ambiance to an eco-friendly way to make their home smell amazing. Some of our favorite scents? Wild Lemongrass, Espresso Bean, and Sexy Man.
Stick this PopSocket to the back of a phone for a bit of bling. When you're holding the phone, pop it out to gives your fingers a place to grip so you don't need to use two hands to text. Want to watch a video, hands-free? Set the phone on its side and it stands at the perfect viewing angle. Retract it to slide your phone into a pocket. You can get accessories for it that let you attach it to a holder in your car or on a wall. Very useful. Super pretty. It comes in tons of colors and patterns and you can swap them out. Hand them out as gifts to everyone and you'll be all set.
Here's how to tell if someone on your gift list would appreciate one of these Roku Voice Remotes. Is there an absurd pile of remote controls in the living room? Yep. Needs one.
This will take over for most of those remotes and instead of asking them to push a different set of buttons will instead let them request movies and TV shows by voice. That's a much simpler way to manage the entertainment system. You'll be a hero!
Drinking from a straw is awesome! (And for some people, it's a necessity.) But since we're all trying to kick our plastic habit, a reusable travel straw is essential. These cool collapsible, reusable straws come in a case that goes right on their keyring. It even comes with a straw-cleaning brush. Problem solved.
Know someone with an enormous collection of those neoprene beer coolers? Of course you do. Everyone knows that guy. And that dude is gonna love this BruMate Hopsulator. It's a stainless steel insulated cooler. It will keep a beer — or an entire night of brews — cold for hours. It will also stop the beer from sweating on the furniture. It works with cans (12 or 16 ounces) and bottles. But even if you find a can or bottle that doesn't fit in it, no worries. It doubles as a pint glass. Just pour the beer into it!
Creating food experiences is a journey. And — for people that love to cook — it's fun to look back at where you were and where you are now. It's also useful to make notes about what you would do differently next time. Those people will love this journal from legendary notebook creators at Moleskine. Honor the food that comes from this artist with a journal that will help them document their cooking journey.
Washi tape is basically masking tape made beautiful. It comes in an infinite array of colors and patterns. Anyone who enjoys wrapping presents, keeping a journal or scrapbook of any kind, or is at all crafty probably loves the stuff — secretly perhaps. And if they don't, they will love discovering it. This is a beautiful collection that will send any Washi tape lover into a quiet room with paper, pens, and this.
You know who needs playing cards? Everyone who has friends. And these are the classy kind of playing cards that make a good gift. So if you are stumped by what to get someone, get these.
This is so many things at once. It's a holiday decoration for someone who loves beer. It's a festive message. It's a soy candle that smells like the holidays. And it's a scented candle in a beer can! Is there any sane person who would object to receiving that? The scents are evocative of the holidays — fir, spruce, spice, vanilla — more than spilled beer. Choose from Holiday Porter, Cinnamon Vanilla Stout, or Pumpkin Ale.
This little kettle is not only cute, it's also super useful. It's small enough to fit in a travel bag. It's diminutive enough to keep on a desk. All it needs to turn tea, coffee, or instant soup into a warming cuppa is water and an outlet. Everyone in the office needs one. Any coffee drinker who travels will appreciate the self-sufficiency it offers her travels.
Well, that escalated quickly. Remember last year when wireless charging was 'new' — even though many Android phones have been able to do this for years? Now it's a simple matter to have a phone mount in your car that has a Qi-compatible wireless charger built-in. It's not even expensive. And who doesn't want that? Put your phone in the mount, let it sip some power while you follow the nav. You don't get punished with a dead phone for forgetting to deal with those wires in the glove box.
Kids want dolls! Parents don't want to reinforce limiting stereotypes by buying them! Enter: This customizable doll kit that offers a blank canvas along with a bunch of clothes, accessories, and wigs that kids can mix and match to create over 100 characters and looks. Whew! Finally!
You know what? Sometimes a gift is just a moment of fun. This magnetic putty is cool. Don't ask why or what it's for or what you are supposed to do with it. Just enjoy it. It's magnetic and it's putty! You can have fun with that, right? Everyone can. It's also quite pretty.
Every night it's the same irritating struggle in the dark: Find a place to set the phone down, locate the charging cable, fumble with that tiny plug. Or you could set the phone down on this phone stand that's a wireless charger and never do that dance again. You could gift that daily experience to anyone with a phone capable of wireless charging and they will love you for it — every time they go to bed.
Did you know that the furs John Snow was wearing in Game of Thrones were made by the costume people from Ikea rugs? Ergo, there is no shame at all in piling these faux fur — and incredibly soft and warm — throws all over your house or giving them to friends and family to do same. Get away from florals and plaids and all the rest and move to apocalyptic winter decor! Your cat will thank you.
Whatever you put in this decanter will look like high-end booze. Anyone who likes whiskey probably has a low-end bottle they keep for mixing or for when there are too many people over to pour something that costs $70 a bottle. This will keep that secret safe. And the smart money says most people won't even notice they aren't drinking the good stuff. Put away the paper bag. This is a better solution.
Why did we all decide that acting like adults was a good idea? This colander certainly isn't buying into all this serious adulting BS. It's doing its job, sure. But it's also evoking an alternate reality where that spaghetti is the brains of an adorable alien. Everything should be so silly. And someone in your life probably needs to hear that, am I right? This is how to say 'lighten up' without saying anything.