Get This Seriously Excellent Portable Speaker
Take this portable speaker with you to bust out any time you feel like jamming to your favorite tunes.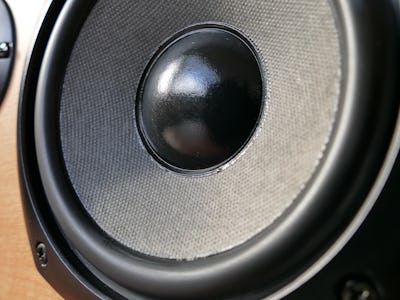 Pexels
It's summertime once more, and you know what that means: pool parties, relaxing, and chilling at the beach. All of those activities are almost always made better with one important thing: music, of course! And while you could whip out your smartphone to listen to your favorite tunes, there's an even better option out there: the portable Bluetooth speaker.
So if you're in the market for an easy and convenient way to share your tunes with your friends (and everyone in your vicinity) you'll definitely want to pick up this Anker SoundCore Bluetooth Speaker. It's got everything you need to get the party started.
This striking red speaker features crystal-clear sound that pours out of a lightweight body with a startling 24 hours of battery life. So you could feasibly listen to the entire Taylor Swift discography while chilling on the beach and basically sharing it with everyone around you, which is awesome.
You'll get connectivity up to 66 feet away from your phone or the device you've chosen to play music from, and even if you happen to drop the speaker, don't worry—it's drop-proof so you don't have to worry about it getting damaged if it happens to fall in the sand or right down onto the concrete.
So if you're looking to pick up a speaker and don't want to break the bank, be sure to snap this sizzling deal up before it disappears—and with Prime Day, you know that's exactly what's about to happen when enough people descend upon it. Just be sure to save some cash for the inevitable flood of other goodies you want to buy. There's going to be a lot of cool stuff going up for grabs at hot prices.