15 of the Best Amazon Deals This Week
The holidays are approaching. Whether you are shopping for yourself or someone else, every penny saved counts.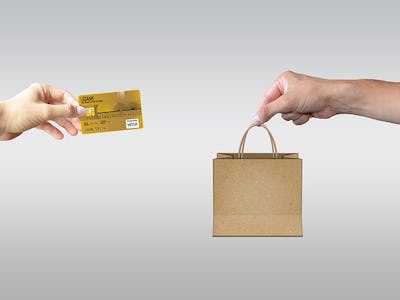 Pixabay
With the season of spending fast approaching, it's no secret that catching deals is on everyone's mind. You can say thank you later, but with this list, I hope to save you some of the energy in tracking down some of those sales. I hope to help you stretch your dollar as far as it will go so that you can give those you love a great gift without robbing Peter to pay Paul.
But if it's too soon to be Christmas for you yet, take this as an opportunity to treat yourself or get a deal on an early birthday gift for someone on your mind. I'm making the effort to placate buyers' remorse, but let's make one thing here: you don't need an excuse to buy anything. If you can afford it, and it's something you like… you've earned it, don't try to trick yourself into thinking anything different.
Verones Mason Jars
Why We Picked It: If you've been on the Internet at any point in the last decade, you probably know about Pinterest projects. By far the most famous DIY project popularized by Pinterest is the magnetic, hyper-organized spice dipslay. Buy these for yourself or for a friend who cooks or crafts and you'll both be looking back for years to come at the deal you got on 25 jars.
Price: $25.99
O'Keefe's Working Hands Hand Cream - 2 Pack
Why We Picked It: This is marketed as hand cream, but you can use it anywhere that gets dry and you don't have to worry about this balm rubbing off before your skin drinks in all its benefits. For working hands—and what hands aren't working hands—this brilliant balm creates a protective layer on the skin's surface to make a kind of gooey bandaid that instantly boosts moisture levels and helps prevent further moisture loss. It's a must for the cold months.
Price: $12.33
AmazonBasics 8-Piece Non-Stick Cookware Set
Why We Picked It: Buying pots and pans individually proves to be an arduous and often expensive task and if you, like me, get picky with kitchen items matching, it can be even harder to appease yourself without going broke. Amazon answers the call for an affordable cookware set with their in-house brand, AmazonBasics. For 8 pieces at this price, you can't beat it even if it's not your forever and favorite set you ever purchase.
Price: $39.99
Venture Pale Lightweight Packable Hiking Backpack
Why We Picked It: Available in a rainbow of colors, this durable option is a great thing to pick up if you are new to commuting, know someone who is or are in the beginning stages of a relationship where you suddenly spend all your free time hiking. Regardless of what you intend to use it for, this backpack has a number of compartments to keep you as organized as possible on the go, plus it's lightweight so unless you are going back to the days of high school text books, you're not going to break your back carrying this one around.
Price: $20.99
DBPower Digital Sound Activated Baby Monitor with LCD Screen
Why We Picked It: If you have a new baby, an older relative or a play pen full of foster puppies, this sound activated monitor can give you peace of mind without disrupting your entire to-do list. With the possibility of adding 3 additional cameras for viewing on one screen, there is no room in the house that has to go uncovered. Check in on your loved ones with ease and quell of the fear of an accident with this trusty supervisor.
Price: $139.99
Proud Baby Deluxe Clay Keepsake Kit
Why We Picked It: Those puppy paws and baby hands you are able to snuggle now, unfortunately will not always be around so you got to soak it in and remember it while you are able. Remember all those fond memories of your first dog with your beloved partner or your new baby with this easy to do craft. Equipped with pre-mixed clay that doesn't require any baking, a glaze finish, a black easle and red and green ribbon, you have everything you need to have a little bit of fun on the next rainy day. And if you have a puppy and a baby, like many newly weds, don't worry about making a choice between your two children … this kit makes two.
Price: $13.90
QAQADU Premium Car Seat Protector
Why We Picked It: Almost everyone I know right now has a dog, or a baby and in some cases both. They know better than anyone than there is nothing messier than a beloved critter. Protect your precious seats—owned or leased—from food crumbs, muddy paws, drink spills and all the other little messes that come with loving anyone.
Price: $24.75
ThorKey Compact Key Holder
Why We Picked It: The sound of jingling keys isn't something everyone wants to be associated with. Give the gift of quiet ease to the person you know with more keys than they can count. With this key holder, your keys become something like a Swiss Army knife in which you can access any key within seconds in fanned out utility. Plus it's leather, so it will last and only get better with age.
Price: $27.95
Rivet Steel Arc Floor Lamp - 69-Inch
Why We Picked It: If you aren't obsessed with going to thrift stores, it can seem almost impossible to find affordable lighting options for your home. Meet the 69-Inch, contemporary style lamp, perfect for the reading nook you've always said you were going to have. Some assembly required upon delivery, but all reviews promise ease.
Price: $89.00
Bee Friendly Skincare Organic Nightcream
Why We Picked It: It can be so daunting to find a moisturizer that does what it promises without going into credit card debt to find it. When it comes to skincare, less is more and when it comes to ingredients, natural is always better. This night cream promises deep moisturizing to fight all signs of aging and dryness all year long.
Price: $27.99
Tseoa Nail Grooming Kit with Luxurious Travel Case
Why We Picked It: After spending far too many months foregoing a manicure, your nails are probably in not great shape and for all the times you look down at them and promise yourself you're going to something about it, it's time you start being honest with yourself. With the purchase of this kit and a few Youtube videos, you'll be able to give yourself salon quality manicures and pedicures at home or on the go and your nails will thank you.
*Price: *$9.34
Wazor Professional Hair Dryer
Why We Picked It: Rated as one of the best blow dryers you can get on Amazon, this hair dryer belongs on this list. It's lightweight, built to last, built with negative ions made to prevent hair damage and a removable lint filter for easy cleaning, if your hair dryer is on the way out, it's vital to make sure this one is on the way in.
*Price: *$49.99
Pet Neat Pet Grooming Brush
Why We Picked It: If your pet sheds, there is no better tool for the job than a super fine too comb like this one. You'll be amazed at home much fluff comes out with just a single brush and you will notice a difference on your furniture within the week. Prevent matting and similar discomfort with this vital tool.
Price: $14.97
Hurrise Pet Grooming Kit with Trimmer
Why We Picked It: Just like the last option, if you have a pet with hair and that hair sheds, it can be incredibly arduous and expensive to maintain any level of sanity when it comes to pet grooming. With this kit and a little bit of effort to learn proper grooming techniques, don't worry about having to set your schedule around a dog groomer's hours—be the dog groomer.
Price: $39.99
POWERADD Apple Lightning Portable Charger and External Battery
Why We Picked It: With a built in lightning cord, carrying this external battery around is as easy as remembering it. A built-in microchip allows for the right amount of power to be deliver to whatever device is plugged into it, meaning if you decide to charge your iPad today instead of your iPhone, you aren't going to burn your battery out or wait hours for it to charge 15%.
Price: $18.49