Mark Zuckerberg Testimony: What Are Shadow Profiles?
Also known as "involuntary profiles."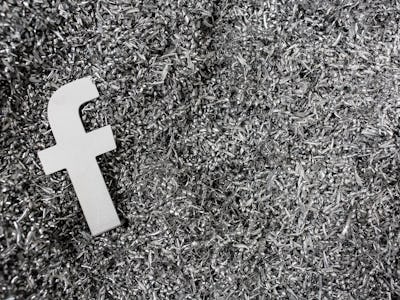 Mark Zuckerberg
Of the countless topics broached during Mark Zuckerberg's testimony with Congress this week, the concept of "shadow profiles" was among the more pertinent.
The intense back and forth between Rep. Ben Ray Lujan (D-NM) and Zuckerberg not only created friction during the interrogation but also introduced the concept of shadow profiles to the national stage. But what exactly are these controversial "profiles"?
Shadow profiles may be little known in the mainstream, but the term is widely used in the tech industry and is interchangeable with "involuntary profiles," which are created to collect data on users on and outside a platform. Think of them as an anonymous profile.
In the case of Facebook, what congressman Lujan was referring to was the term for all the hidden info Facebook allegedly collects on billions of people, including non-Facebook users.
The collected info comes from all over the internet, including Facebook Like buttons, tracking pixels, and even your friends' Facebook contacts that the social network has access to. Facebook can essentially grab any info users share about their friends and file them under those friends' shadow profiles.
"So these are called shadow profiles, is that what they've been referred to by some?" Lujan asked Zuckerberg. He replied, "Congressman, I'm not, I'm not familiar with that."
Lujan continued to press Zuckerberg on his company's alleged use of shadow profiles during the hearing, including their creation for non-Facebook users. "It's been admitted by Facebook that you do collect data points on non-[Facebook users]," Lujan went on. "My question is, can someone who does not have a Facebook account opt out of Facebook's involuntary data collection?"
Zuckerberg sternly continued to deny his knowledge of these profiles throughout the hearing.
"Anyone can turn off and opt out of any data collection for ads, whether they use our services or not, but in order to prevent people from scraping public information," Zuckerberg insisted during his reply to the allegation. "We need to know when someone is repeatedly trying to access our services."
Despite the CEO's denial of his company's practice of shadow profiling, it's clear that Lujan and Congress want more concrete evidence that Facebook is indeed not collecting this data, especially on non-users.