Identity Theft and Scam Debt Collectors Boomed in 2015
Keep tabs on your digital profile and if anybody calls demanding you pay them money -- ask for proof.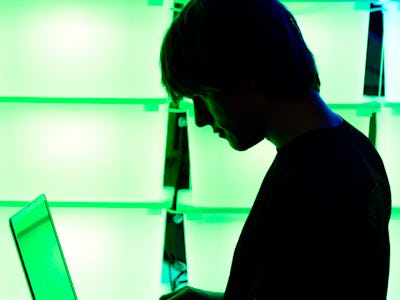 Getty
Abusive debt collectors and identity thieves topped 2015's final report on consumer complaints, released Tuesday by the Federal Trade Commission.
That's unsurprising considering the FTC reported a 47 percent rise in identity theft complaints from 2014 to 2015 with more than 490,000 cases reported. The most common type of identity theft? Tax-fraud or wage-related fraud accounted for nearly half of all cases, followed by credit card fraud at 16 percent, phone and utilities fraud at 10 percent, and bank fraud at 6 percent.
"We recognize that identity theft and unlawful debt collection practices continue to cause significant harm to many consumers," Jessica Rich, Director of the FTC's Bureau of Consumer Protection, said in the report announcement.
Here are the top five types of complaints the FTC received in 2015:
Telephone and mobile service theft
Prizes, sweepstakes, and lottery scams
One especially popular scam has crooks impersonating IRS agents in threatening phone calls. Even comedian and former MTV VJ (look it up, kids) Dave Holmes wasn't immune, tweeting about some dumb scammers pretending to be IRS collection officers last month in one glorious string of descriptors.
Because identity theft often goes unreported, the actual number of victims is probably much higher than any official government tally. It's also possible the numbers went up because the FTC stepped up enforcement last year, coordinating federal-state-local initiative "Operation Collection Protection" to bring in criminals.
The best thing you can do if someone calls you demanding money is to keep yourself from getting rattled and ask for some proof. But if you do get taken, the FTC at least has some tools for you to plan the best course of action, like the newly revamped IdentityTheft.gov launched in January. If you've been unlucky enough to get ripped off, or know someone who has, this video will walk you through your next steps.