Facebook Millennial Study Shows We Want to Pay Debt and Save
The misunderstood generation is more eager and innovative than you'd expect.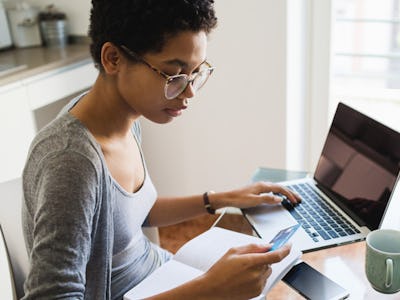 Facebook
In a rare effort to understand what the hell is going on inside the heads of millennials, Facebook collected and today released data that explores the generation's evolving relationship with fiscal responsibility. The Facebook Insights study examined over 70 million working-age millennials between 21 and 34 and found that they have two very simple and financially sound priorities: To pay down debt and save for the future.
In addition to helping marketers effectively target the millennial demographic, the study demonstrates four key determiners that support their findings:
Millennials are redefining financial success: Long criticized for impulsive spending and need for instant gratification, Facebook users were less willing to part with cash and are more inclined to alleviate themselves from debt, further proving their financial behavior is not only rooted in strategy, but also a reflection of their values.
Millennials need a new kind of partner: The Insight findings illustrate that millennials aren't carrying on like a headless pack of economic libertines, but rather, yearn for more guidance from financial institutions. That includes the banks that 44 percent of millennials feel do not understand them. Above all, they are responsive to the prospect of integrity and, in return, expect to be rewarded for their loyalty.
Millennials crowd-source financial advice online: Having grown up and entered adulthood during times of economic uncertainty, millennials are not unfamiliar with the pressure to adapt to amorphous economic landscapes, and the study shows that they're more than willing to do so. Some 40 percent of the financial conversation that takes place on Facebook and their conversations alone amount to 6.5 million posts, comments, likes, and shares — all of which open or seek financial dialogue.
Since the majority of a millennial's economic conversation takes place on Facebook's mobile app or website, the Insights findings show that the mutually beneficial focus of attention should be on user-friendly banking applications that appeal to the visually reactive and digitally stimulated millennial market.