Mark Zuckerberg Says Facebook's Plan to Beam Internet Access From Drones Is Flying
The aircraft will have wings wider than a 737 but will weigh less than a car.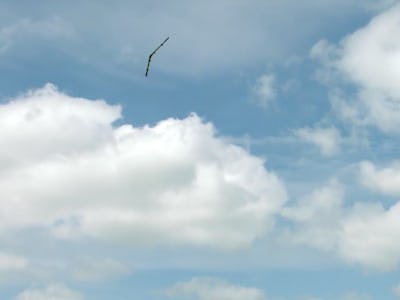 Facebook
Facebook CEO Mark Zuckerberg gave us a teaser of his plan to launch solar-powered drones that will provide internet access to underserved parts of the world.
In a Facebook post, Zuckerberg wrote that "we're building technology to connect everyone by beaming down internet access from solar-powered planes and satellites using lasers. We will soon have the first flight of our Aquila aircraft that has a wingspan larger than a Boeing 737 but weighs less than a car. It is shown below."
The post wasn't specific about what was exactly pictured above the purple "Internet.org" banner, but the lengthy wing-shaped craft would match Zuckerberg's promise of an Aquila aircraft that "has a wingspan larger than a Boeing 737" and that it will fly at 60,000 feet.
The post is the second time Zuckerberg has brought up the drone idea this year — he also mentioned it during a Q&A on Sunday.
A Facebook Engineering video uploaded in July went behind the scenes on the project.