'Scalebound' on Xbox One Gets Delayed Until 2017
PlatinumGames' action RPG needs more time before it can fly.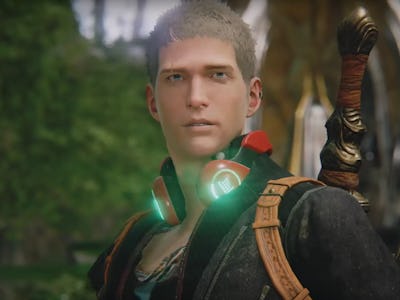 Xbox
Scalebound, an action role-playing game for the Xbox One originally slated for release this year, has been delayed to 2017
Developer PlatinumGames announced today that it pushed back the release to give it more time to deliver on an "ambitious vision and ensure that Scalebound lives up to expectations."
"This will give us the time needed to bring to life all the innovative features and thrilling gameplay experiences that we have planned."
First announced at E3 2014 for release in 2016, Scalebound was recognized for its wonderfully ridiculous set-up that introduces a protagonist with a scaly dragon arm, who wears what look like knock-off Beats by Dre headphones, who is also friends with and fights alongside a fire-breathing dragon.
It is also one of the few games exclusive to Xbox One, but this new delay is a blow for Microsoft's console that has been trailing Sony's PlayStation 4 and the resurgent popularity of PC games.
Also coming to Xbox One this year: Inside, We Happy Few, Below, ReCore, Crackdown 3, Quantum Break, and Gears of War 4.