Bitcoin Struggles Over Christmas, Recuperates
The cryptocurrency's holiday downturn recurred this year, again. Call it a trend.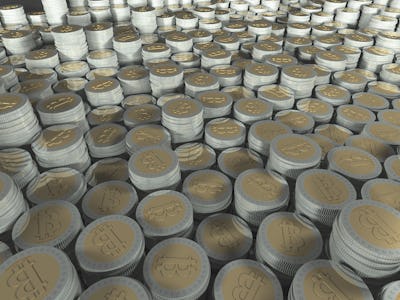 fdecomite (Flickr)
Bitcoin tends to struggle over the holidays, and this year has been no exception. The price rose steadily during the past month, maxing out at $466.63 on Dec. 12, and remained strong through Christmas, closing at $456.58. By the next morning, though, it was down to $420.32, and the following day, Dec. 27, it reached its lowest point since Dec. 8 — $411.15.
This year proved tumultuous for the cryptocurrency. The low was a measly $177.28 on Jan. 14. After last year's holiday slump, the price continued on its downward jag. It wasn't until October that we began to see a confident rise.
Likewise, 2013 also saw Bitcoin take a gentle dip in the days after Christmas. With that precedent, it may be safe to expect the price to continue to drop for a while. Last year's downturn resembles this year's drop, so we may see the trend replicated. And, overall, the cryptocurrency has never truly recovered from the highs it reached in the fall of 2013, when it shot up near $1,000.
Still, forecasters are anticipating a strong year for the currency. Others, like the former head of Bitcoin, are not so sure.