Linklater's Latest Brings 'Dazed and Confused' to College — and the 1980s
_Everybody Wants Some_ is the latest from writer/director Richard Linklater. Will it stand up to his classics?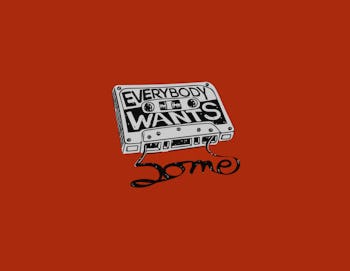 YouTube
Richard Linklater has already guided his short-shorted protagonists through puberty and high school. Now, he's going after that college diploma — in the '80s. The trailer for his new movie, Everybody Wants Some, just hit the web, and the movie is slated to release mid-April, 2016, after it kicks off SXSW in March.
Everybody Wants Some follows Jake, a freshman moving into a baseball frat house, as he acclimates to college life, hazing, and being a not-so-jocky jock. Given that it's the 1980s and a Linklater film, we'll be given heavy doses of drugs, drinking, disco, women, romance — or, rather, "romance" — and machismo. The trailer shows us that much, and there's sure to be plenty more in the film's entirety.
Linklater is the acclaimed writer and director behind Dazed and Confused and Boyhood, and pretty much everything set in Austin, Texas. He doesn't necessarily encourage his cast to improvise, but he gets each actor and actress deep inside the mind of his or her character so that they can, in a sense, intuit what he or she might say in a given situation. A New Yorker profile of Linklater describes the genesis of one of the most iconic and oft-quoted scenes from Dazed and Confused:
"The day of his costume fitting, Linklater invited [McConaughey] to sit behind the wheel of a prop car and film his first scene. McConaughey was nervous. This was bad, because his character, David Wooderson, a smooth-talking deadbeat in his early twenties who hangs out with the high-school crowd, would never be nervous. McConaughey ran over his discussions with Linklater, trying to figure out what Wooderson would be. The character loved this car; he loved the pot he was smoking; he loved the rock music he was hearing. (Linklater had made a custom playlist for each character, conveying his or her inner life.) McConaughey tried to will himself into the role by giving those three things a verbal thumbs-up when Linklater called action. "All right, all right, all right!" he said. It became part of his character's dialogue."
Rolling Stone and Time Out: New York are already raving about Everybody Wants Some. The trailer leaves much to be desired, but, knowing Linklater — and knowing the '80s — he'll deliver.