Have a Crappy Website? Give Persona a Whirl
A new, free platform aims to improve upon your shit Blogspot or Tumblr.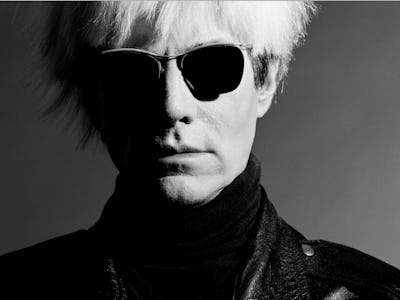 I have a decent personal website that I made through Squarespace. Before that, I was rocking nearly a decade behind the wheel of a real lemon over at Blogspot. Despite rapidly improving ways to showcase yourself, your business, or your creepy affection for your pet, plenty of people stick with what they've had for years. I sure did. It's just easier that way. But a newly launched platform from the folks behind Cargo aims to be a player in a crowded field.
The first thing I noticed about Persona is, it's just damn easy to use. I'm no dummy with computers, but I'm not a character on Halt and Catch Fire, either. The site, like many others, starts off by giving you a choice of template which Persona deems "Styles." I picked this pretty fly David Bowie one:
From there, making my own page was extremely intuitive. I don't know Persona's CMS, but anyone who has been inside the bones of even the simplest sites should be fine. I decided to pop some Inverse article links into the spaces where Bowie-related material was, change some colors, and replace his godlike mug with my serviceable one. I came up with this:
It's a solid lil' page and has its own, brief link: https://stjohninverse.persona.co/. And, check it, it's free. It's also sleek and aims to represent individuals on the web through "an ever-evolving collection of design styles; the highest quality typography in partnership with Webtype; a wide variety of interactive visualization tools, and a networked context where you can meet your fans and develop your persona in unprecedented ways." That's persona with a lowercase p there, so on-brand. So if you're a juggler with some fresh videos or you just want to link to your favorite Magic: The Gathering forums, have at it. No matter what, it's cooler looking than your Facebook page.