NASA Astronaut Job Application Advises That 'Frequent Travel May Be Required'
College admissions ain't shit.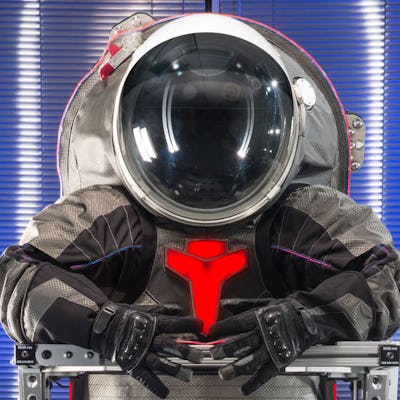 NASA
Today, NASA opened the floodgates via its astronaut job application. We've been reminding you all to be on the lookout for the last couple of weeks, but now that it's up, we're going to dig in and give you a quick run down about what your qualifications should be, and how to properly fill out the application.
Deadlines
First thing's first: DO NOT MISS THE February 18, 2016 DEADLINE. You think if you miss sending in your materials before this date, NASA is just going to toss a freebie your way and give you a week's extension? Not a chance. A $17 billion dollar agency doesn't just fuck around like that.
(Okay, that's not precisely true. A $17 billion agency actually finds plenty of ways to fuck around. But not with job applicants.)
Requirements
NASA lists the job requirements as the following:
Position subject to pre-employment background investigation. [So, unless you have a really good explanation for your arrest — "I thought that bag of coke was just flour!" — don't bother applying.]
This is a drug-testing designated position. [Just because you're going to be a spaceman, doesn't mean you get to be a "spaceman".]
Frequent travel may be required. [Author's note: I think they're underselling this part of the job description.]
Selectee must pass a pre-employment medical examination. [All that beer and nachos you had while watching football on Sunday is not helping. Buy a salad and go for a run.]
Selectee must complete a financial disclosure statement. [That's right, NASA hates poor people!]
Necessary Qualifications
At minimum, you need to have a bachelor's degree in some kind of science or engineering field from an accredited institution. Psychology doesn't count. Nursing doesn't count. Social science doesn't count. In fact, technology and aviation don't count.
Moreover, you need to have at least three years of related professional experience after having obtained your degree. Pursuing a master's counts as one year of experience; pursuing a Ph.D. counts as three. In fact, NASA prefers that you have some sort of advanced degree.
You could also substitute that whole experience business with at least 1,000 hours of pilot-in-command time in a jet aircraft.
You also need to be physically fit. You may be subjected to a physical, but before even that, you'll need to make sure your vision is almost 20/20 (don't worry, it's fine if you need glasses, as long as they can help you reach near-perfect vision). You'll need to meet the "anthropometric requirements" for using NASA's spacecraft and spacesuits. Basically, that means you need to be of normal height and weight. These standards vary, but as long as you fall within a certain threshold, you're in.
You'll have to pass a swim test. This has less to do with space and more to do with training — a lot of your astronaut training will take place in underwater environments designed to simulate zero-gravity. And there are no lifeguards in space to rescue you from drowning.
And you need to be a U.S. citizen.
Application Process
On the job page, you'll want to look for 'Apply Online' and begin the process of submitting your resume and transcripts, answering questions, and providing supplemental information.
Applications won't be reviewed until after the closing. But it would probably behoove you to get started as soon as you can. I'm 100 percent sure the space agency will know if you've submitted everything at 11:59 ET on February 18. Unless you're the real life equivalent of Tony Stark, they'll probably throw your applications in the garbage.