Anonymous Goes to War on Donald Trump for His Comments About Muslims
They've already taken down the website for the New York Trump Tower.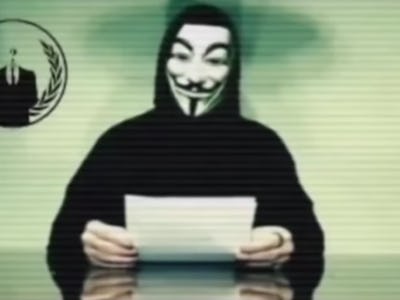 Because of remarks Donald Trump made earlier this week about not allowing any Muslims in the United States — a bleak reminder of how America could return to 1942 — he is now the target of Anonymous.
A video uploaded by Anonymous this week states:
"Donald Trump, it has come to our attention that you want to ban all Muslims to enter the United States. This policy is going to have a huge impact. This is what ISIS wants. The more Muslims feel sad, the more ISIS feels that they can recruit them, the more the United States appears to be targeting Muslims, not just radical Muslims. You can be sure ISIS would put this up on their social media campaign. Donald Trump think twice before you speak anything. You have been warned, Mr. Donald Trump."
The #OpTrump hacking campaign saw its first apparent success on Friday as the Trump Tower website — trumptowerny.com — went down.
And if Anonymous' war on Trump doesn't work out, we assume the offer by Jeff Bezos to send him to space still stands.