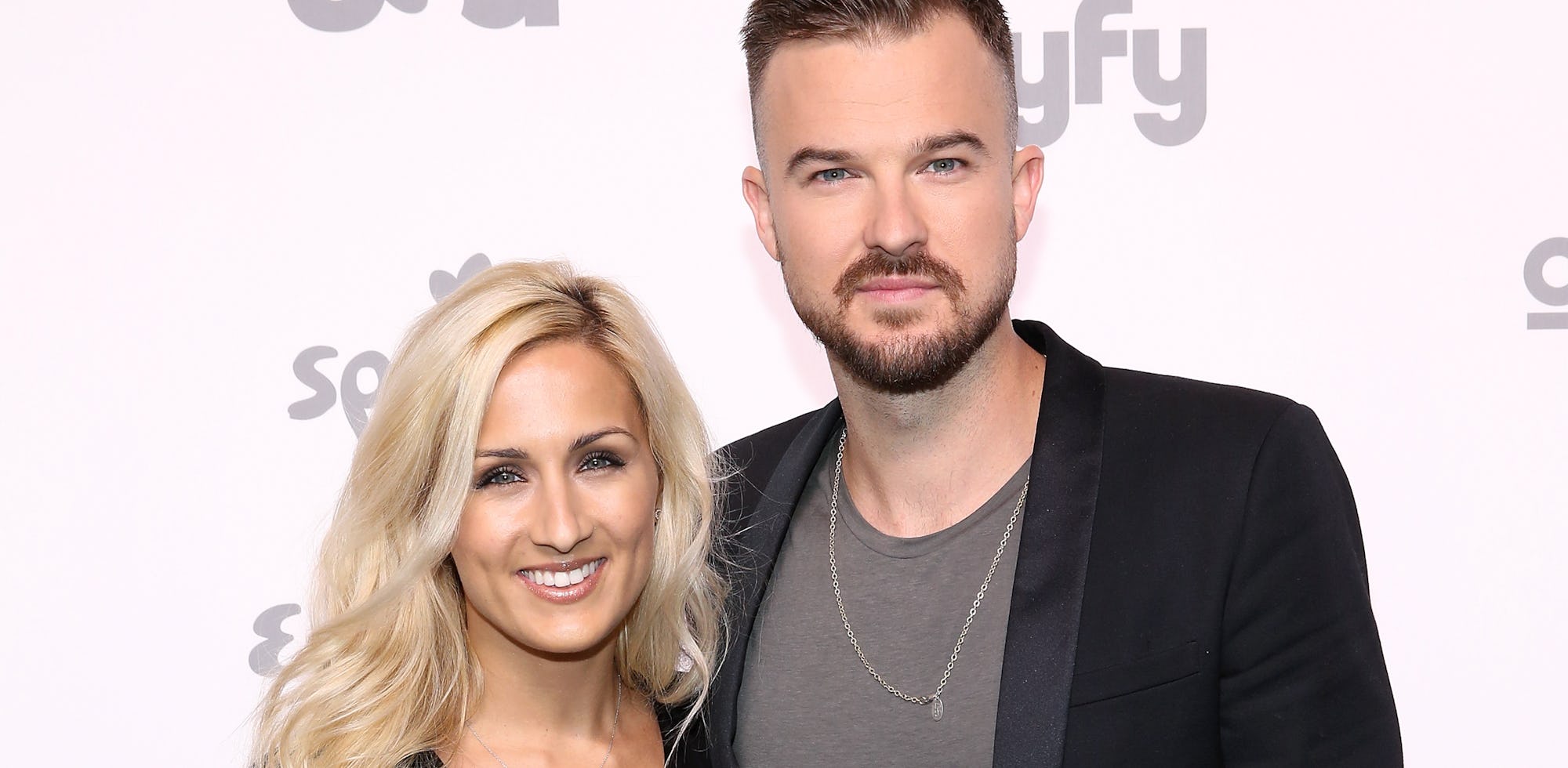 Entertainment
Q&A | Rich Wilkerson Jr. on His New Book, Friendship With Kanye West
The man who married Kanye and Kim Kardashian West breaks down 'Sandcastle Kings.'
Robin Marchant/Getty Images
Rich Wilkerson Jr. is the Senior Pastor at VOUS Church in Downtown Miami. He's also got a new book out, Sandcastle Kings, which interprets stories from the Gospel of Luke. "Often we build these sandcastles that look really nice, but when there's a storm or when the waves crash, the castle comes down," Wilkerson explains to Inverse. "A lot of our society has a tendency to build on these really shaky foundations."
The cover of Sandcastle Kings is beige, to reflect the world's metaphorical sand. There's a minimalist hand-brushed "SK" on the cover, too. And it's designed by Kanye West.
"We became friends a few years ago through our church, and just kind of connected," Wilkerson says. He officiated West and Kim Kardashian's wedding in 2014, so designing a book cover was the least West and his DONDA creative team could do for Wilkerson.
The cover is truly striking and is very much of the artwork for his Grammy-nominated single "All Day." It's also in line with the earth tones of his Yeezy Season fashion lines for Adidas.
We spoke with Wilkerson about Sandcastle Kings, his relationship with Kanye West, and getting hypebeasts to read about faith.
Inverse: Does Kanye West ever go to your church?
Wilkerson: He's all over the place, but when we's able to come, I think he tries to. But it's really up to his schedule.
What are some of the concepts you were working with for the Sandcastle Kings cover? How involved were each of you?
The whole premise of Sandcastle Kings is the idea of often we build these sandcastles that look really nice, but when there's a storm or when the waves crash, the castle comes down. A lot of our society has a tendency to build on these really shaky foundations. We build sandcastles. For us, there were a lot of different references that they were pulling. I obviously gave it to the DONDA team and let them run with it.
We always kind of said the cover's cool but the content is life-changing. Obviously, you see the earth tones and you see a lot of the aesthetic of Kanye. Even the tone is like a linen, almost like a sand, it feels that way. Also the "SK" really has a high impact, but it's also very bleak and minimalistic. I mean, that's what a sandcastle is. It kind of hits you big, but it's like, man, there's not much to this. It's a shaky foundation. So all those things were in the thought process. But there are lots of different looks and you finally land on that spot, and I'm just grateful for it.
You're obviously close with Kanye, but you're also faithful to Christ. How do you feel about his songs like "I Am a God?"
My job in life is to be a lover of people. I've always said that my role is to love people and let God change people. I don't claim to be Kanye's preacher. You have to ask Kanye that. He's my friend. He comes to our church when he's around, and if I'm in L.A., he's attended. He's on the journey of faith. What happens to a whole lot of people is that while people are on the journey of faith, people have a tendency to criticize folks or publicly say things about them. That's not who I am.
I believe that just because I don't agree with somebody doesn't mean you can't accept them. That's the journey. My wife and I have been married for nine years and she does things, I do things, that we might not agree on. She'll do something and I'm like, "Why'd you do that?" I still love her and we are committed to each other. So he's my friend. So to make comments about decisions he's made, that's not really what I do, but I think it's really cool to see his heart, and I think I know a side of him that maybe not everyone gets to see. I think he's a great guy and I'm grateful for him.
Kanye also has a very, very big secular following. How do you feel about people — let's call them the hypebeast market — buying the book on his co-sign alone?
The church in Miami, we're pretty bold. We say our message is Jesus and we say people are our heart. What I love about our church is that we've always declared you can belong before you believe. You can belong before you behave. I just always want to be in a place like that. Those journeys with people in conversation is life. For me, there's a lot of great churches and a lot of great guys out there that are good at ministering or directing a lot of their attention to the "found" or those that are in relationships with God.
I've always just found myself loving people, especially people that are outside the church that have never been to church or don't have a relationship with God in that way. I've always found it interesting to engage in conversation with people in that space. When I wrote this book, for sure it's for a Christian, but I also think it's a very cool book for anyone who's searching in faith. It's a cool book for anyone who's in a challenge or in a storm.
I love the idea that Kanye did the artwork, that this book might end up in some kid's hand in Chicago or L.A. or New York that never went to church, that would never think about Jesus, that would never think about God or faith, but all of a sudden because Kanye did the artwork they're going, "What's that about?" And they find a moment of intrigue.
Already we've had some great reports of helping people. That's my prayer. There's a lot of Christian books. So if someone is already in church they can get a lot of stuff, but hopefully this finds its way into the hands of someone who would never read a book or never read a Christian book, for that matter.