Adult Swim Is Reviving 'Samurai Jack' in 2016
The cult cartoon series has been greenlit for a fifth season.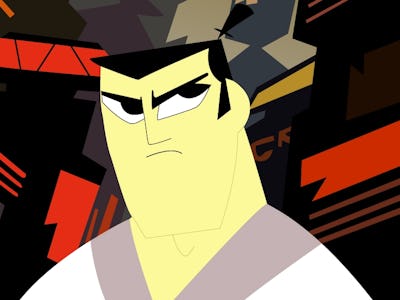 Cartoon Network
Samurai Jack is coming back.
Adult Swim has announced a revival season of the cult-hit Samurai sci-fi fantasy, Samurai Jack, which originally aired from 2001 to 2004. Series creator Genndy Tartakovsky will return as executive producer, and production is underway at Cartoon Network Studios in Los Angeles.
And yes, there's a teaser. Which is just five seconds, but that's better than no seconds.
Nostalgia fever is at an all-time high, with rival channel Nickelodeon set to resurrect a bunch of '90s cartoons. But of all the cartoons that should return, Samurai Jack is among the best, and remains one of the few to have appeal across all ages, young and old.
Back in September, Tartakovsky spoke to Tech Times about the unfinished business of Samurai Jack. "I would love to finish the story," he said. "I feel like people are still kind of interested in it, and it's nice that after all these years, people are still responding to it, like two generations down almost from it being on the air for the first time,"
In the same interview, Tartakovsky says he knows the conclusion. "I've worked it out, and so I'm trying to find what the perfect vehicle for that is." Just a few months later, it's clear he's found how. He further elaborated that the ending is "really strong, emotional and surprising."
Earlier this summer, a fan film of Samurai Jack became a viral hit, showing the fan dedication that is still strong over 10 years since the show's end.