New 'Batman v Superman' Sneak Peak Gets Much-Needed Adele Edit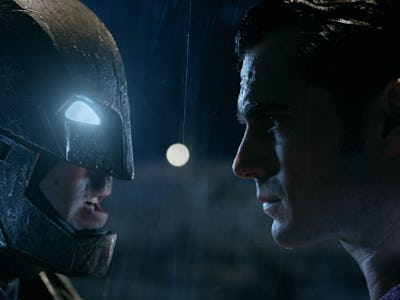 Warner Bros. Pictures
When Batman and Superman confront each other over a rain-soaked Gotham City, will they fight over ideology and responsibility… or a bad break-up? There will be sweet, tender romance after all.
When layered with Adele's chart-topping "Hello," the Man of Steel and the Dark Knight's relationship becomes a whole new meaning of partnership.
Batman v. Superman: Dawn of Adele will be released March 25.