SpaceX Crew Will Go to the International Space Station in 2017 NASA Mission
NASA's calling upon Elon Musk's company for its space savvy.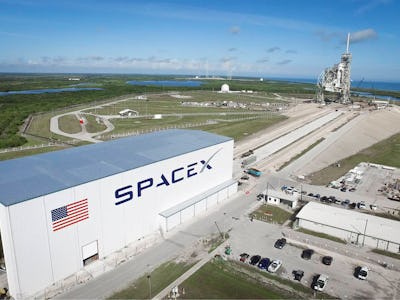 SpaceX
SpaceX just got its first crew mission, and it's a big one. NASA just enlisted the company to launch astronauts from the U.S. to the International Space Station in late 2017.
California-based SpaceX, just one of entrepreneur Elon Musk's companies, counts the Dragon spacecraft and Falcon 9 rocket among its projects. The company was founded in 2003 and has been developing technology to revolutionize commercial space transportation as well as enable the colonization of Mars.
SpaceX is among just four commercial companies working on space missions with NASA via the organization's Commercial Crew Transportation Capability contracts. These contracts program could pave the way for more future commercial space flights and boost the research capabilities of the U.S.'s in-orbit team. Plus, the Commercial Crew Transportation Capability contracts save NASA some money, too — the program makes it cheaper for the organization to send astronauts into space.
"It is important to have at least two healthy and robust capabilities from U.S. companies to deliver crew and critical scientific experiments from American soil to the space station throughout its lifespan," NASA's Commercial Crew Program Manager, Kathy Lueders, said in a statement.
NASA ordered a mission from Boeing in May 2015, but it is currently undecided whether SpaceX or Boeing will get first dibs on going to the ISS. As of now, SpaceX's Dragon and Boeing's CST-100 Starliner are the vessels slated to make the trip into orbit, and this will mark Dragon's first operational crew mission into space.
All of NASA's contracted commercial crew missions will carry up to four NASA (or NASA-approved) astronauts anywhere between two and six missions into space. Crews will carry 220 pounds of pressurized cargo with them to the ISS, and their vessels will stay in orbit for a maximum of 210 days, acting as an emergency lifeboat.
T-minus two years until this mission. The countdown is on.