Elon Musk Takes to Twitter Seeking Engineers
The Tesla CEO will be interviewing applicants personally.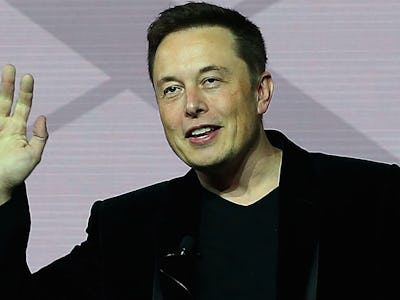 instagram.com/teslamotors
Telsa CEO Elon Musk took to Twitter Thursday, looking to hook fresh software engineering talent that he will interview personally.
Musk's first tweet made it clear he's looking to make self-driving happen ASAP:
He also let jobseekers know that this gig goes beyond just automotive talents:
…and the clincher tweet, where Musk adds a meet-and-greet bonus to the job interview:
The Huffington Post says Tesla has declined to comment on how many engineers it may hire and what they would be doing for the company, but speculation could point back to problems its recently released Autopilot feature has been experiencing.
The current software allows for self-steering on highways and full self-driving while on private property. Reviews have been mixed, with some drivers reporting dangerous gaffes while others exalt the software's awareness. One user uploaded a dash cam video that purported to show the Autopilot feature preventing a 45 mph crash.
Nonetheless, CEO Musk has stated drivers must remain focused on the road and be ready to grip the wheel at any moment.
Tesla has also been showing that its Autopark software has stress-saving potential, specifically its Autopark feature.
However, the company did experience a setback on October 30, when Hong Kong's Transportation Department asked Tesla to stop releasing Autopilot.
Whatever the drive behind Tesla's need to achieve generalized full autonomy so suddenly, software engineers looking for work should take note that Glassdoor reports the Tesla Motors Software Engineer base salary is $112,510, 24 percent higher than the national average for the position.
Musk may be receiving quite a few resumes before the day is through.