Where Can I See the Rest of 'Wicked City'?
On Friday, 'Inverse's favorite TV show, ABC's serial killer drama 'Wicked City' was cancelled mid-season. Will the five remaining episodes ever come to light?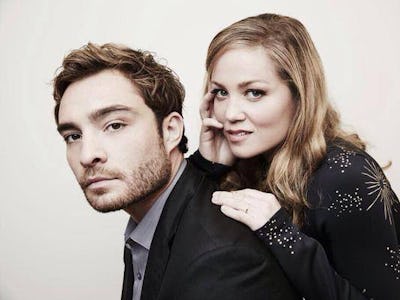 They could've let Wicked City live, man. I mean, sure, the budding story of a Sunset Strip serial killer power couple had a 0.4 viewer rating in its core demographic for the third (and last official) episode, which roughly translates to 567,000 people watching it on TV sets. Sure, the Shark Tank reruns it's been replaced with on ABC's Tuesday nights are already doing better numbers. When all the 1's were carried, the equation only pointed one way: toward the world getting just less Wicked, seemly overnight.
But five more episodes of it exist, or will — the eighth episode is wrapping production. According to co-executive producer Jon Cassar, these will see the light of day at some point:
An ABC representative, however, told Inverse that a "decision hasn't been made" about whether or not the public will ever see the episodes.
ABC series have been cancelled after just a few episodes in previous years, and later been made available. The Steven Spielberg-produced ensemble drama Lucky 7 of 2013 — a story about the dangers of a lottery pool actually winning a lottery — only got to two episodes at a 1.4 rating. A year later, however, the series was posted in its entirety on Netflix.
January 2014's The Assets miniseries was discontinued after two episodes on ABC. After half a year, the remaining episodes were put into Saturday night rotation, and then demoted to Sunday afternoons afterwards, and then put on Netflix in September.
The previously aired three episodes of Wicked City are available currently on Hulu, so it seems like the best and most likely scenario would be that ABC agrees to throw the finished ones up there at some point. But there are no guarantees in this dirty (but not, apparently, Wicked) business.
I can only hope that we won't have to wait a year for more Wickedness. The last episode took a real turn for the strange and unpredictable: Kent's obsession with Phantom of the Opera was revealed, and Sisto's life had just begun to truly fall apart. We at Inverse want to know: will this case be the end of him, Will Graham-style?
And we want to know now.
You can check out the painstaking coverage we did of the first three Wicked City installments here and here.